Benefits of Dental Implants – Westfield, NJ
What You Need to Know About Dental Implants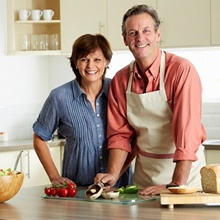 When you have missing teeth in your smile, it can make it extremely difficult to show it off. For many, this is the main concern they have with their tooth loss, and it can really leave a damaging effect on your self-esteem. Thankfully, dental implants restore your appearance in more ways than one as well as ensure many other long-term benefits you may not have expected. Below, you'll find a handful of the most notable benefits that you won't find with other methods of tooth replacement. Call our office today to schedule your very first dental implant consultation!
Regain Your Smile, Maintain Your Appearance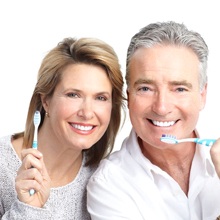 When a tooth is lost, the bone tissue begins to break down, which only affects your natural appearance further. In fact, your face can begin to prematurely sag and your cheeks can start to hollow out. Since dental implants replace the entire tooth structure, not just the visible crown, you can expect comprehensive restoration to your face, not just your smile.
Eat the Foods You Want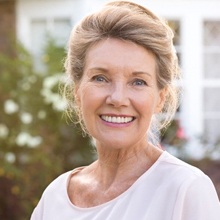 Even dentures and dental bridges can make it difficult to chew certain foods with confidence. The key with dental implants is it stimulates bone tissue once they are placed, which means your jaw's fullest biting force comes back. Chewing steak, apples, and other tough or crunchy food is possible again after your implant treatment is complete.
Prevent Bone and Tissue Atrophy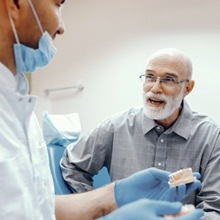 When teeth are no longer stimulating bone tissue inside of your jaw, that causes the bone to break down and resorb back into the body where it's needed. Unfortunately, this also results in a higher risk of future tooth loss. With the help of an implant, your bone tissue stays in place, preventing your jaw from atrophying and changing shape.
Take Care of Your Existing Teeth
In the case of dental bridges, you will need to have existing teeth modified so they can hold a dental bridge. Instead of removing valuable tooth enamel, dental implants rely on titanium posts to act as the foundation for your replacement tooth.
Easier Maintenance
Dental bridges can be difficult to clean, and dentures (especially removable ones) can be hard to maintain, particularly if you are older and not as dexterous as you may have remembered. Since dental implants are fixed, you just need to practice daily oral care and visit the dentist regularly to keep your smile looking good and your oral health in good shape.
Experience a Long-Lasting Solution
While dental bridges and dentures can prevent many problems caused by tooth loss, they often do not stand the test of time like dental implants do. In fact, dental implants are designed to last well over 30 years without issue. In most cases, they remain healthy for the remainder of the patient's life, which is far different than the 5 to 10 year lifespan that dentures and dental bridges maintain.