Westfield Cosmetic Dentistry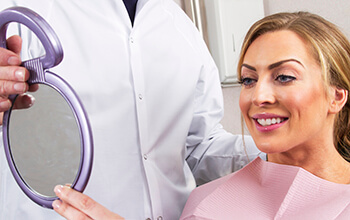 Few people are blessed with naturally perfect teeth. Thankfully, there are so many treatments and procedures available in cosmetic dentistry that any aspect of your smile can be beautifully enhanced. At our Westfield cosmetic dentistry practice, Dr. David Weinman may use a variety of cosmetic treatments, either alone or in a customized combination, to give you the smile you have always wanted.
Dr. Weinman transforms smiles with porcelain veneers, professional teeth whitening, Invisalign clear braces, complete smile makeovers, and more. Our patients have been astounded by the rewarding results they experience through cosmetic dentistry. Improved self-esteem, better confidence, and a desire to smile when you look in the mirror are all reported byproducts of our cosmetic treatments! If you don't know exactly what you want when you schedule your complimentary consultation, that's not a problem. Dr. Weinman will first learn what your goals are, then formulate a plan with you for how to reach them. With modern technology and proven therapies, you can enjoy a totally rejuvenated appearance.
Want to see the results for yourself? You can, thanks to our gallery of real patient photos. You could be next! Please contact our Westfield, NJ practice today to schedule a consultation, or if you have any questions for our team. We serve patients from Cranford, NJ and other surrounding areas.
Porcelain Veneers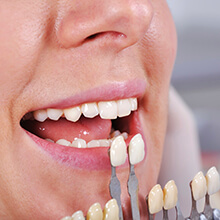 Veneers are wafer-thin dental restorations that are designed to attach over the front surface of your smile, hiding several flaws at once behind a brand-new appearance that looks and feels completely natural. The high-quality dental porcelain is also more resistant to staining than your natural enamel, which means the beautiful, bright improvements our team creates for you should last for several years.
Teeth Whitening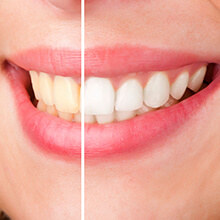 Our practice offers Boost Whitening, a one-hour treatment that can quickly brighten your smile. Boost features patented blue-light technology, which activates the specially formulated whitening gel for maximum bleaching power. The gel also contains a high concentration of fluoride to minimize post-whitening sensitivity. In just one appointment, your teeth can lighten up to 3-4 shades.
We can also prescribe custom-made bleaching trays with prescription strength whitening gel that you can use from the comfort of your home. The custom whitening trays hold our professional-strength gel flush against your teeth to prevent uneven or blotchy results. After just two weeks of daily use, your teeth can lighten 3-4 shades. Dr. Weinman will be happy to discuss whether in-office whitening or take-home whitening is best for you when you visit us for your checkup, cleaning, or consultation.
Cosmetic dental Bonding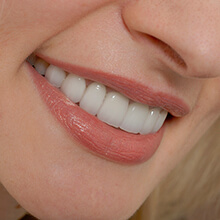 If you have a small chip, minor gap, or other appearance-based dental issue that needs correction, cosmetic bonding is a fast and effective way to correct the problem over the course of a single appointment. The high-quality composite resin material is also used to treat minor fractures or cavities in the form of a tooth-colored filling!
Metal-Free dental Restorations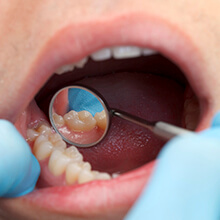 When you're in need of a new dental crown, inlay, or onlay, or other restoration to correct a damaged tooth, our team understands that maintaining aesthetics is an important priority. That's why we offer high-quality, metal-free materials that are designed to provide a precise match for your natural smile – they even reflect light in the same way as your original tooth enamel!
In addition to their cosmetic benefits, all-ceramic restorations are also durable, comfortable, and highly biocompatible. The lack of metals is also good news for patients who have experienced uncomfortable sensitivity or even outright allergies to traditional dental restorations in the past. We take pride in being able to rebuild your confident smile seamlessly!