Sportsguards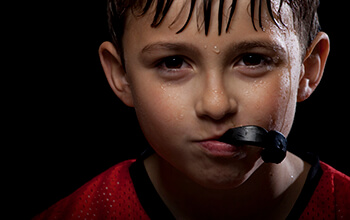 If you're a seasoned athlete (or the parent of one), you surely know how important it is to wear a helmet, kneepads, and other protective gear when out on the court or field. But what about your vulnerable smile? Statistics show that nearly 40% of sports injuries affect the face, and they also make up a sizeable chunk of dental emergencies too. That's why it's so important to wear a sportsguard that can provide optimal protection for your valuable teeth, and there's no better choice than a custom-made appliance from Dr. David Weinman here in Westfield, NJ. Patients from Union County, NJ and surrounding areas are welcome to contact us today and schedule a consultation.
Why Do I Need A Custom-Made Sportsguard?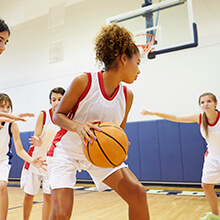 A sportsguard is a piece of athletic gear that's designed to fit comfortably and securely over the teeth, providing protection for the tongue, jaw, face, and lips as well. Research has shown that the diligent use of a mouthguard when participating in athletic events can even lessen the severity of conclusions.
You're probably used to seeing "one-size-fits-all" sportsguards on the shelf at your nearest athletics store. While these appliances are better than wearing no protection at all, they're typically cheaply made, bulky, and very uncomfortable within the mouth. You and your children are likely to not be able to breathe or speak clearly when wearing them. Thankfully, Dr. Weinman can design a personalized appliance that provides a much more optimal fit and feel. Your new sportsguard from our team will be designed with your unique smile in mind, providing plenty of stability and flexibility that allows wearers to keep their attention focused on the game ahead.