Enjoy Our Advanced Dental Technology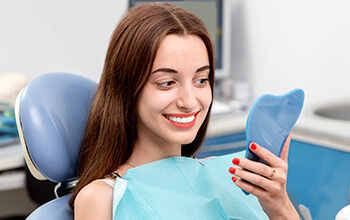 Patients of all ages deserve true dental excellence, and by investing in the latest materials and tools here in Westfield, that's just what Dr. David Weinman strives to provide. State-of-the-art technology can improve convenience, comfort, and accuracy at every stage of your appointments, from initial diagnosis all the way to satisfying results. Please contact us today if you'd like to learn more, or if you're ready to schedule your first appointment. Our team warmly welcomes patients from Union County, NJ and other nearby areas.
Digital Dental X-Rays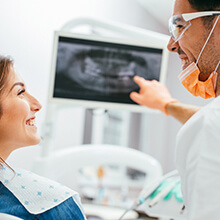 Digital X-rays have eliminated the days of tedious darkroom development, hazardous chemical use, and bulky physical storage. Now, it's easier than ever for our staff to capture highly detailed images of your unique smile and transfer them to our computer system in mere seconds for viewing.
CT/Cone Beam Scanner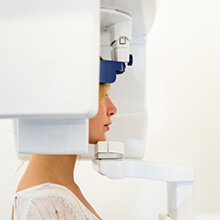 While digital X-rays are extremely valuable in helping our team identify plenty of hidden dental concerns, they may not provide the comprehensive imaging that our team needs in certain cases. Thankfully, we also utilize a Care Stream 3D Cone Beam Scanner that generates high-resolution, 3D X-rays in mere seconds. Unlike traditional imaging equipment, this revolutionary technology emits minimal radiation for patient safety, and the X-rays it creates clearly show facial nerves, bone structure, and other important factors that can influence treatment planning. It can even reveal sinus problems that may help regarding the diagnosis of chronic snoring/sleep apnea! We look forward to providing our patients with comprehensive, precise procedures that exceed expectations.
Digital Impression System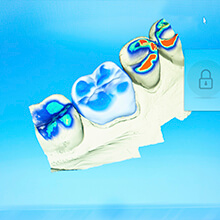 Older patients surely remember the days of dentists using "goopy" impression materials that caused plenty of discomfort, as well as inaccurate results that had to be recaptured again and again. Dr. Weinman has left this technique in the past and replaced it with the state-of-the-art Care Stream Digital Impression System. This technology digitally captures the structure of the patient's teeth and gums by simply scanning the mouth over a minutes-long process. This scan then creates a three-dimensional, digitally accurate model of the patient's mouth that can be used for planning necessary restorations, including dental crowns, inlays and onlays, veneers, and more.
Soft Tissue Laser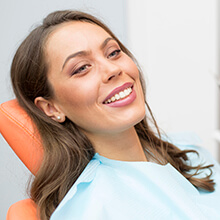 Instead of relying on traditional tools, our team is proud to now incorporate our diode soft tissue laser when providing several common services, including gum disease therapy and aesthetic gum line recontouring. By using a precise wavelength, the laser kills dangerous bacteria and aids the regeneration of healthy tissue, all while providing valuable sterilization. This means that patients will experience little to no bleeding, minimal post-operative symptoms like uncomfortable swelling, and a much swifter recovery period overall.