Porcelain Crowns in Westfield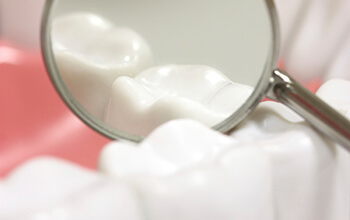 You may have an existing crown, a tooth-shaped restoration that completely covers a natural tooth, in your mouth. If so, you know how well crowns can strengthen weakened or fractured teeth and improve the overall appearance of a tooth by masking imperfections. What you may not know is that Dr. David Weinman can create beautiful, natural-looking porcelain crowns that are indistinguishable from your surrounding teeth.
If you have an older crown with a tell-tale black line, Dr. Weinman can replace that crown with a metal-free porcelain one that matches the rest of your teeth. When you smile and look in the mirror, you will be pleased to see no lines in your natural, healthy-looking smile.
If you're in need of a dental crown, it's time to schedule your complimentary consultation with Dr. David Weinman by calling our Westfield, NJ dental office at 908-543-7629. Our office welcomes patients from Scotch Plains, Fanwood, Cranford, Mountainside and surrounding areas. Our team looks forward to meeting you!