Root Canal Therapy – Westfield, NJ
Don't Be Afraid to Save Your Tooth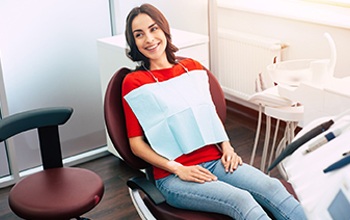 When you hear the words "root canal therapy", do you imagine a painful treatment? In reality, the actual procedure is nowhere near as uncomfortable as you might imagine, especially when it's being performed by a caring dental expert like Dr. Weinman. In fact, at the end of the treatment, you'll find that the pain caused by a dental infection is gone, and you can look forward to keeping your tooth for many more years. If you think that you might need root canal therapy in the near future, reach out to our office today to schedule an appointment.
What is Root Canal Therapy and its Signs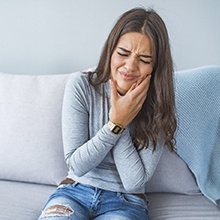 Tooth decay grows worse and worse the longer it goes unaddressed. Early on, it may be possible to simply remove the decayed area and replace it with a filling. But once the bacteria have reached the pulp (which contains all of the tooth's blood vessels and nerve endings), root canal therapy needs to be performed before the damage has a chance to spread any further. Warning signs that you might need a root canal include:
Visible cracks in the tooth that could allow bacteria to enter.
Extensive tooth decay that was never treated.
A damaged or lost crown or filling that wasn't replaced in a timely manner.
A tooth that has become sensitive to hot and cold temperatures.
Recurring severe pain whenever you bite down or chew on something.
Pimple-like bumps known as abscesses forming on the gums.
Visible darkening or swelling of the gum tissue.
The Root Canal Procedure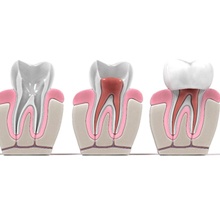 First an X-ray of the tooth is taken to confirm the presence of an infection and to take note of the tooth's inner structure. Once the treatment begins, the tooth is numbed, and a protective sheet is placed around it to protect it from your saliva. A small opening is made in the crown of the tooth. Special instruments are then inserted to carefully remove the pulp from the chamber and thoroughly clean the tooth's root canals.
Once we're sure that the tooth has been completely sterilized, we'll need to fill it with a biocompatible material before resealing it. Also, your tooth will most likely require a crown in order to continue functioning properly. Depending on the situation, you might receive the crown on the same day as the root canal treatment, or you might need to return to our office for a follow-up visit.
Benefits of Root Canal Therapy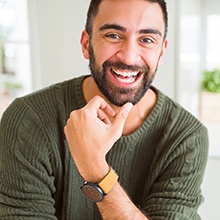 Stop Your Pain: Once the source of the infection has been removed, the pain in your tooth will stop. Any discomfort that you experience after the procedure should fade within a few days.
A Comfortable Treatment: Since your mouth will be numbed and sedation will be used as appropriate, you'll experience no pain during your root canal therapy.
Save Your Tooth: Your tooth can survive without the pulp. Once the crown has been placed, you can keep eating the foods you enjoy without worrying about further dental damage.
Long-Lasting Results: As long as you practice good oral hygiene, the effects of root canal therapy will last a lifetime.