Tooth-Colored Fillings Erase Your Cavities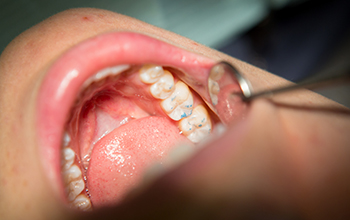 These days, it's common knowledge that amalgam fillings can actually cause teeth to crack or fracture. If you have a cavity or an older amalgam filling, Dr. David Weinman can restore your teeth with natural looking fillings made of composite resin. More durable as well as more attractive than amalgams, tooth colored fillings can last a lifetime with appropriate care. They also feel and function more like your natural teeth while looking fantastic. If you have older fillings, Dr. Weinman can discuss how tooth colored fillings can change your smile and your dental health during your consultation. Please contact us today to schedule a visit here in Westfield, NJ, or if you have any questions for our team. We also serve surrounding areas, including Union County, NJ and beyond.
Other benefits of tooth-colored fillings include the following:
The flexible nature of composite resin allows our team to preserve more of your tooth's remaining healthy structure. This means that the results we create are healthier and longer-lasting over time.
Temperature-based sensitivity is a common problem with amalgam fillings. Thankfully, the lack of metal in tooth-colored fillings creates a much more comfortable result, and patients won't have to worry about experiencing significant discomfort when faced with overly hot or cold foods.
Tooth-colored fillings are designed to last for 10-15 years. With diligent oral hygiene at home and regular professional checkups with Dr. Weinman, they can serve your smile well for even longer.