Repair Damaged & Worn-Down Teeth with Restorative Dentistry
Nearly everyone experiences some sort of dental damage, injury, or decay over the course of their lives. What's most important is having a trusted dental team in your corner to provide support when these incidents happen. Here in Westfield,
Dr. David Weinman
can rebuild and revitalize your smile with the help of quality restorative dentistry. Whether you're facing a minor cavity, full-blown missing teeth, or an issue that falls somewhere in-between, we can provide experienced assistance and compassionate support for your situation.
Please don't hesitate to contact our practice today to schedule an appointment, or if you have any questions or concerns for our staff members. We look forward to giving you back a beautiful and comfortable smile, as well as an overall improved quality of life through our efforts. New patients are always welcomed from Scotch Plains, NJ and surrounding areas.
Porcelain Crowns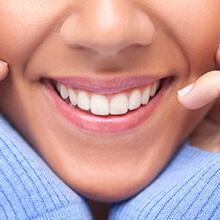 Dental crowns are one of the most common restorations suggested by our team, and for good reason. They're designed to cover individual teeth while preserving what remains of the natural structure underneath, correcting a wide variety of dental problems like chips, cracks, advanced decay, cosmetic imperfections, and more. Better yet, Dr. Weinman uses high-quality porcelain to create an aesthetically pleasing result patients can rely on!
Dental Bridges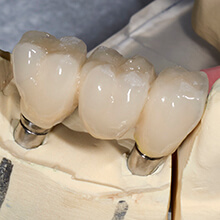 If you've lost one or more consecutive teeth in a row, a dental bridge can provide replacements that are sturdy and functional while also preventing nearby healthy teeth from straying out of position. This custom-made restoration is attached in place with the help of two supporting crowns, making it non-removable for your benefit.
Inlays & Onlays
When a tooth is too damaged for a filling but isn't quite ready for the placement of a dental crown, a personalized inlay or onlay could be the ideal in-between solution for the patient's dental woes. These restorations are designed to bond directly to the tooth and provide much-needed strength, protection, and lifelike structure.
Tooth-Colored Fillings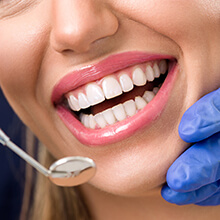 Today, tooth-colored fillings are a clear and much-improved alternative to traditional amalgam. Patients can enjoy a higher level of aesthetic quality, decreased sensitivity, more preserved healthy tooth structure, and other valuable benefits. With the help of personal hygiene and professional maintenance, tooth-colored fillings can serve patients well for 10-15 years or even longer!
Full & Partial Dentures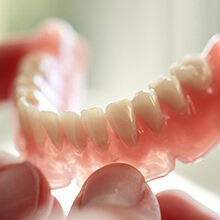 Dentures have been used to correct extensive tooth loss for hundreds of years now, and today, many patients still choose them for their reliable and cost-effective qualities. Here in Westfield, Dr. Weinman will be sure to design a modern, attractive prosthetic that you can rely on. Both full and partial traditional dentures are available depending on your unique needs, and they're removable for convenient cleaning and storage during sleep. Additionally, we recommend implant-retained dentures for those looking for a greater amount of permanence and stability.
Root Canal Therapy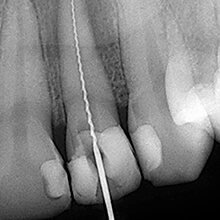 If you're experiencing severe oral pain and sensitivity, you may have a tooth with an infection that's penetrated its vulnerable inner pulp. Instead of having to undergo extraction, root canal therapy may be the saving grace that restores the tooth's health and function. During this procedure, Dr. Weinman will carefully access the space within the tooth, cleaning out dangerous bacteria and replacing it with a safe, biocompatible substance. After sealing the tooth once more, a custom-made restoration (usually a dental crown) will be attached on top.
Wisdom Tooth Extraction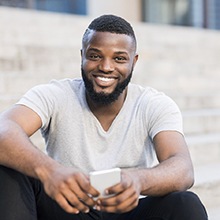 At some point in your life, you'll have to decide whether or not to have your wisdom teeth removed. We can evaluate the state of your mouth and determine whether your wisdom teeth are causing any problems or if they'll cause issues in the future. We can also recommend you to a local oral surgeon who can perform an efficient, comfortable extraction before giving you instructions to ensure a smooth recovery over the coming days.