Missing a Single Tooth – Westfield, NJ
Don't Let Your Smile Stay Incomplete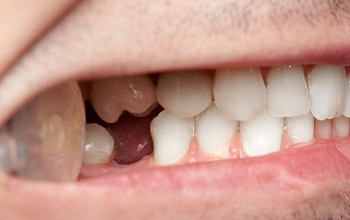 You might think of your teeth as permanent – and ideally they are – but unfortunately, whether it's due to infection or trauma, there are many ways you could end up with a gap in your smile. If you still want to be able to eat all your favorite foods, speak clearly, and smile with confidence, you should make an appointment with Dr. Weinman as soon as possible. Contact our office right away if you find yourself missing a single tooth in Westfield.
Single Tooth Replacement Options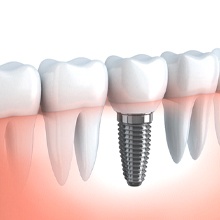 If you loose a tooth, it doesn't matter where it was located; it will have a negative impact on your ability to chew and perform other daily tasks, and your natural teeth will eventually start to drift, increasing your risk of tooth decay, gum disease, jaw pain, and even further tooth loss. You'll want to fill in the gap as soon as possible before it starts to take a toll on your oral health and your overall quality of life.
So how can a tooth be replaced? For years, the conventional treatment has been to place a fixed bridge (a pair of crowns that support a prosthetic tooth) on top of the two remaining teeth next to the empty space. A bridge can last for about 5 to 15 years before needing to be replaced, and it requires Dr. Weinman to make permanent alterations to your teeth. (Enamel needs to be removed so that the bridge will fit and appear natural in the mouth.)
However, nowadays we can suggest a single tooth implant as an alternative to a fixed bridge. An implant is a titanium post in the jaw that can serve as a new root. The post will be topped with a crown that has been shaded and shaped so that it blends in with the rest of your teeth. Implants can last 30 years or even longer – potentially the rest of your life! – without needing to be replaced.
Benefits of Single Teeth Implants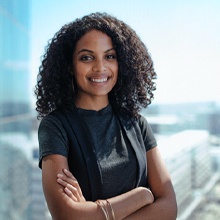 Implants are highly recommended in general because of the unique benefits they have that other types of restorations simply can't provide. These advantages include:
Improved Bite Force: Implants can provide up to 70% of the chewing power of natural teeth, which is enough to enjoy all your favorite foods.
Tooth Preservation: Unlike dental bridges, dental implants don't require us to make any alterations to your healthy teeth.
Feels Natural: Implants fuse with the bone and basically become part of your body, which helps them feel natural.
Stimulates Bone Growth: Dental implants keep the jawbone healthy so that your remaining teeth don't drift out of place.
Easy Maintenance: Taking care of dental implants is simple; all you need to do is brush and floss them along with the rest of your teeth.
Long-Term Treatment: Well-cared for dental implants can last the rest of your life.
High Success Rate: Various clinical studies show the success rate of dental implants to be as high as 98%.