Invisalign Clear Braces in Westfield
Maybe your teeth are crowded together in your mouth and look crossed, misaligned, or crooked when you smile. While you wish you could improve the appearance of your teeth, you don't want to endure the hassle of wearing braces. Fortunately, you don't have to when you are our patient. Dr. David Weinman can enhance your smile with Invisalign®, a treatment that imperceptibly straightens your teeth without conventional braces.
How Does Invisalign Work?
Invisalign uses a series of clear, custom-made aligners that you wear over your teeth. Each aligner moves teeth incrementally and you will replace them with a new aligner every two weeks. Using our special 3-D computer imaging technology, Dr. Weinman can plot your treatment plan, design your aligners, and even show you what the final positioning of your teeth will look like once your treatment is complete.
What Can I Expect With Invisalign?
With Invisalign aligners, no one will be able to tell that you are wearing them. Since they are custom-made, they feel extremely comfortable. You can even avoid the painful abrasions that conventional braces cause on the soft tissues in your mouth. You can remove Invisalign aligners before you eat and drink, so there are no food restrictions or problems with regular flossing or brushing.
How Long Will I Have To Wear The Invisalign Aligners?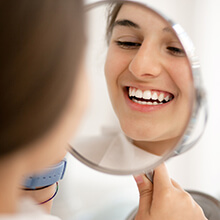 Although Dr. Weinman will need to examine your teeth every six weeks to make sure that your teeth are moving properly, the treatment takes less time than traditional braces. Once complete, your smile will be beautifully straight.
Not every situation can be treated with Invisalign, but our team can perform an evaluation to see if you can be helped with this new technology. You can schedule a consultation by calling our practice at 908-543-7629.
Understanding the Cost of Invisalign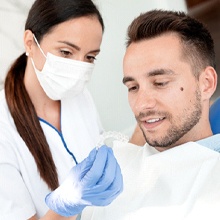 It's natural to wonder about the cost of Invisalign in Westfield. The financial component that comes with orthodontic treatment is often the most important factor patients must consider. Fortunately, there is no set price for this service. Instead, the price you pay is determined by Dr. Weinman after conducting a thorough examination during your consultation. Because no two cases are alike, he will need to look at the severity of your dental problem(s) and calculate the number of aligners you will need as well as additional factors that will combine to create your estimated expenses.
Factors that Affect the Cost of Invisalign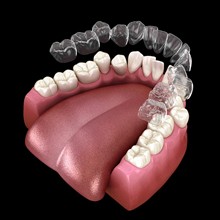 The first phase of treatment consists of an initial consultation with your Invisalign dentist in Westfield. This visit will include a complete oral examination by Dr. Weinman who will evaluate your smile and determine if you are a qualified candidate for Invisalign. If so, he will then use three important factors to determine how much you can expect to pay for your new smile:
Whether you require clear aligners for just your top teeth, bottom teeth, or both
The severity of your dental problem (i.e., crowded teeth, gaps, bite misalignment)
The duration of your treatment, as fixing a small gap takes less time than realigning an overbite
Invisalign vs. Smile Direct Club™: Which Costs More?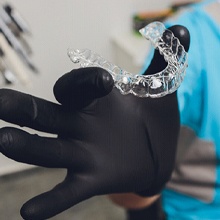 If you're considering Invisalign but are enticed by the do-it-yourself systems like Smile Direct Club, you should understand there are many distinct differences between these two clear aligner options. While the advertisements make these DIY options seem quicker, easier to complete, and user-friendly, you should be mindful of the following:
You will be required to capture your own impressions. This might seem easy enough, but without proper training, your impressions may not be as accurate, which will impact the creation of your aligners.
You will not have a dentist or orthodontist overseeing your treatment, which is problematic. You may not be a good candidate for clear aligners to start, but if you don't have someone to tell you this in the beginning, you can do more harm than good to your smile over time.
Should a problem arise throughout your DIY treatment, you will have no professional who can help you. Instead, you'll be forced to find a local orthodontist or dentist who can provide treatment, which will only cost more money.
Yes, Smile Direct Club is cheaper than Invisalign, but you run the risk of damaging your smile in the process. With Invisalign in Westfield, you can be confident in the results you'll achieve because you'll have a trusted dentist overseeing your treatment.
Does Dental Insurance Cover Invisalign?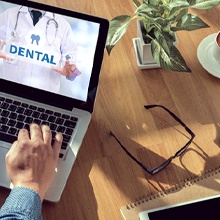 Some dental insurance companies do offer coverage for Invisalign treatment; however, you will need to review your policy to determine if there are any exclusions. Some orthodontic coverage only pertains to individuals under the age of 18 or 19 and others only cover traditional metal braces. If you're unsure how to navigate your insurance policy, a member of our dental team will be happy to assist. We can work on your behalf to help maximize your benefits and save you as much money as possible.
An important component to remember is if you have an FSA or HSA, you may be able to use your available funds to help pay for your Invisalign treatment.
Options for Making Invisalign Affordable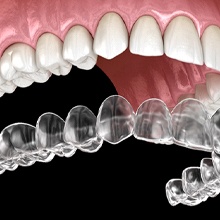 We understand that orthodontic treatment of any kind can be costly. Because we do not want you to let the price of Invisalign deter you from pursuing a healthier, straighter smile, we are pleased to partner with CareCredit. This third-party financing company offers low and zero interest plans to eligible individuals. You can split up the cost of your Invisalign into manageable monthly payments, making it easy for you to stay within budget and focus on achieving your desired results.
Invisalign FAQs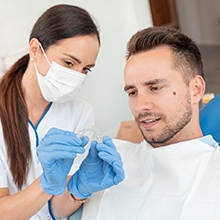 There is much to know about Invisalign in Westfield. Dr. David Weinman understands you may have many questions about what you can expect when preparing for this type of orthodontic treatment. To help you become more familiar with this clear aligner system and feel more confident in your decision to choose Invisalign, you will find a list of questions below to review. Should you have any additional inquiries, please do not hesitate to contact us.
Does Wearing Invisalign Aligners Hurt?
Unlike traditional braces that consist of metal brackets and wires that can rub against soft tissues and require forced adjustments, Invisalign is designed from smooth, clear plastic. You will experience little-to-no irritation as a result of these trays. When wearing your initial set or switching to a new set, you may experience some minor discomfort because of the gentle pressure that is applied to shift your teeth. However, an over-the-counter pain reliever can help minimize any soreness, which should dissipate within a few days.
Are Invisalign Results Permanent?
If you want to guarantee that your Invisalign results will remain permanent, it's important that you wear your retainer according to the recommended timeframe provided by Dr. Weinman. Should you become lax in wearing your retainer, you will notice your teeth begin to shift back to their original position, undoing all your hard work. Once your teeth become fixed in their new location, you can expect us to provide further information as to how often you'll need to continue wearing your retainer.
What Should I Do If I Lose My Invisalign Trays?
One of the purchases you should make as part of your Invisalign treatment is a protective case. These are extremely beneficial because they safeguard your trays from harmful bacteria and potential damage. When out to eat with friends, you should keep your aligners in their case. Placing them in a napkin will only result in an accidental discarding of your Invisalign. Should this happen, make sure you keep your previous aligner set. Once you get in to see us (which should be immediately), we will examine your smile to determine if we should order another set or have you move on to the next ones in the series.
Can I Be Treated with Invisalign If I've Worn Braces in the Past?
There is a strong possibility that you can be treated with Invisalign even if you wore traditional braces as a teenager or young adult. Depending on the severity of your case, your cosmetic dentist in Westfield can evaluate your smile and recommend Invisalign if the situation is minor. Major alignment needs or gaps may need to be treated with traditional braces; however, only after a consultation with our team can we better understand if Invisalign will provide the desired results.