March 21, 2019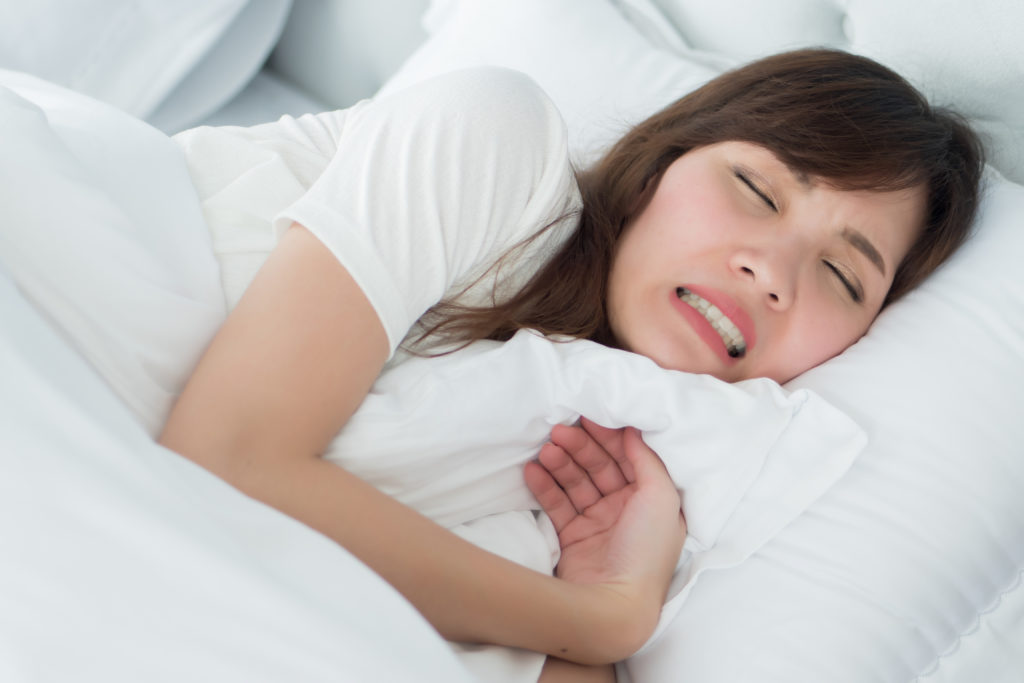 If you suspect that you clench or grind your teeth at night, you're not alone. In fact, around 1/3 of the population grind their teeth! Unfortunately, since it occurs when you're sleeping, it's not a habit you can stop with willpower alone. But you can minimize the risks to your oral health and protect your teeth from potential damage. Keep reading to learn more about the dangers of grinding your teeth in Westfield and how a dentist can help you avoid them!
Why Do People Grind Their Teeth at Night?
Modern life is often busy and stressful – and stress is a main contributing factor to nighttime grinding (also called bruxism). Although it's impossible to completely rid yourself of all stress, you'll learn about some ways to manage it in this blog.
Other potential causes include too much caffeine, sleep apnea, a misaligned jaw, and drinking alcohol.
What Are the Consequences of Grinding?
Grinding your teeth can lead to multiple problems such as:
Fractured or chipped teeth
Headaches or earaches
Worn or flattened surfaces on the back teeth
Trouble sleeping
Jaw pain
Clicking or popping of the temporomandibular joint (TMJ)
It often requires more time and money down the road to correct these issues than to prevent them from the start.
How Can You Protect Your Teeth?
The first step is scheduling a checkup or exam so a dentist in Westfield can evaluate you and make the appropriate recommendations such as:
Nightguard – In many cases, a nightguard is a great solution because it absorbs much of the force exerted on your teeth and prevents chips and fractures.
Sleep study – You might also benefit from a sleep study to determine if you have a disorder such as sleep apnea that needs to be addressed.
Bite adjustment – For some people, a dentist may simply need to adjust their bite to prevent them from grinding.
Lifestyle changes – Oftentimes, reducing caffeine and alcohol can help.
Stress reduction – If you have a lot of stress, you may even clench or grind during daytime hours. In this case, relaxation techniques such as exercise, yoga, deep breathing, or meditation can make a big difference. Even just a 20-30 minute daily walk can go a long way towards reducing stress.
Although grinding can lead to many oral health problems, these solutions can minimize your risks and protect your dental health.
About the Author
Dr. David M. Weinman is a general, restorative, and cosmetic dentist and a graduate of the University of Connecticut School of Dental Medicine. He's seen firsthand how grinding can damage people's teeth and always thoroughly evaluates each patient's needs so he can provide the best treatment for them. If you have any questions about grinding your teeth in Westfield, he can be reached via his website.
Comments Off

on A Dentist Discusses the Dangers of Grinding Your Teeth In Westfield
No Comments
No comments yet.
RSS feed for comments on this post.
Sorry, the comment form is closed at this time.