February 14, 2019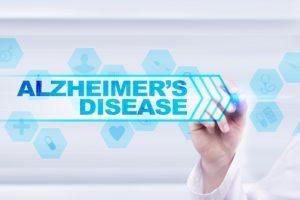 Approximately 5.7 million people in the United States suffer from Alzheimer's disease, a devastating condition that results in progressive mental deterioration. Over the years, there have been several theories about the causes of Alzheimer's in Westfield, such as lifestyle and environmental factors. New research sheds light onto another potential cause of the condition. Recently, researchers found a direct link between gum disease and Alzheimer's disease.
What is Gum Disease?
Gum disease is a preventable oral infection that affects at least 50% of Americans. Bacteria in plaque and tartar accumulations near the gum line destroy the supporting structures for your teeth. This makes it a leading cause of tooth loss; however, the complications of the condition are not limited to your mouth.
The bacteria can also enter your bloodstream through regular chewing. This causes your body to respond with inflammation, increasing your risk of several health concerns, like cardiovascular disease. Now, there may be another complication from the infection. Researchers have found the strain of bacteria responsible for gum disease in the brains of those who have Alzheimer's disease.
Gum Disease and Alzheimer's Disease
Alzheimer's disease is the 5th leading cause of death in the world. Those who have it often have an accumulation of amyloid and tau in the brain, causing sticky plaques. Amyloid appears to function as a defense system against bacteria. It is thought they can accumulate overnight when the brain is exposed to bacteria.
Bacteria have been found in the brains of those who have Alzheimer's disease. Previously, it was not clear whether the bacteria were a result of the disease or the cause of it. New research has found the bacteria responsible for gum disease to often be found in those with Alzheimer's disease. It is thought the bacteria cause inflammation in the brain, resulting in amyloid plaques.
Based on the results of current studies, people who have inflammation that causes chronic periodontitis and tooth loss are more likely to have dementia. Although there is an obvious connection between the two conditions, it remains unclear whether the infection triggers the release of amyloid or if the inflammation directly damages the brain.
Protect Your Mouth and Brain
While more research is needed to find the exact cause of Alzheimer's disease, it is apparent your oral health may play a role. To protect your mouth and body, it is best to remain proactive about gum disease. You can keep your gums healthy by brushing twice a day and flossing every night. Do not forget to see your dentist in Westfield twice a year for a cleaning and checkup. You can further help lower your risk by avoiding alcohol and tobacco.
With the right care at home and with the help of your dentist, you can prevent gum disease to protect your oral and general health.
About Dr. David M. Weinman
Dr. David M. Weinman is supported by extensive training and qualifications to promote the oral health of his patients. He provides gum disease therapy to quickly treat the infection to prevent lasting complications. Contact our office today to schedule your consultation.
Comments Off

on Causes of Alzheimer's in Westfield: Is Gum Disease the Link?
No Comments
No comments yet.
RSS feed for comments on this post.
Sorry, the comment form is closed at this time.