August 14, 2020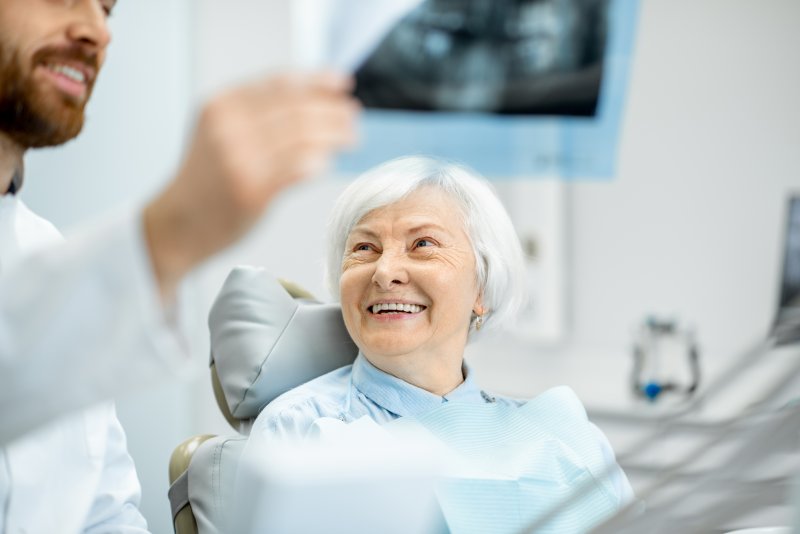 When having dental implants surgically inserted to replace your missing teeth, there are various tips to remember when preparing for life after placement. Knowing which foods to eat and avoid, how to properly brush and floss your teeth, and when to seek the help of your dentist are all critical components to successful dental implant aftercare. To better prepare yourself for what lies ahead, a dental professional reveals a few pivotal tips to keep your new restorations effectively in place.
Learn What to Eat and Avoid
In the days following your implant placement, make sure you are consuming only soft foods and liquids, as you will likely experience some soreness and discomfort from oral surgery. It is also suggested that you avoid extremely cold or hot foods and beverages, and do not eat anything until the anesthesia wears off. Depending on the instructions provided to you by your dentist, it is recommended that you return to eating a normal diet as soon as possible, but don't rush the process. Just remember to eat nutrient-rich foods to help strengthen your immune system and allow for more effective healing.
Maintain Healthy Teeth and Gums
Although dental implants in Westfield require surgery to effectively be put into place, you will still need to take care of your oral health afterward. To do this without harming your teeth, gums, or implants, make sure to do the following:
The evening of your surgery, clean your teeth like normal but avoid the surgical site(s) for a few days. Once your gums are no longer "too tender," you can begin to brush around the implants. Try to avoid an electric toothbrush or water flosser.
In the first week, try rinsing with hot saltwater to help quicken the healing process. Make sure the water is not too hot but hold it over the surgical areas until it begins to cool.
While it is best to keep food away from your surgical sites, make sure you rinse your mouth after eating to avoid bacteria and food particles from remaining near these areas.
If possible, quit smoking before you have dental implants put into place. If you are unable to stop, wait until the areas around your implants are fully healed, as it can disturb the osseointegration and healing processes.
Manage Your Discomfort
It's no surprise that pain and discomfort may be possible after having dental implants surgically placed. Make sure you are taking any prescribed medications provided to you by your dentist and/or over-the-counter pain relievers as instructed. Whether it is Tylenol or Ibuprofen, do not take more than the recommended dose and be mindful of your current pain level to determine which medication to take.
Keep Your Follow-Up Appointment
About two weeks after your implant surgery, you will need to see your dentist again for a follow-up. During this visit, he will examine your surgical sites and determine how well they are healing. If he has any additional recommendations to help speed up the recovery process, you can expect to take note of any changes you may need to make at home. He will also likely examine your gum tissue to ensure there is no infection developing that could potentially cause implant failure.
Choosing dental implants to replace your missing teeth can be a life-changing decision; one that will have you reaping the benefits for years to come. By following the steps and tips recommended by your dentist, you can undergo a successful recovery and more quickly begin to enjoy the longer-lasting smile you deserve.
About the Author
Looking for a dental professional who can help you take better care of your dental implants? Look no further than Dr. David M. Weinman. Graduating from the State University of New York at Buffalo, he went on to enroll at the prestigious School of Dental Medicine at the University of Connecticut, earning his Doctor of Medical Dentistry degree. Dr. Weinman understands what is necessary to keep tooth replacement solutions looking and feeling their best after placement, which is why he is happy to provide helpful tips when entering the aftercare phase of treatment. If you are preparing to have dental implants put into place and need assistance to make sure your recovery is successful, contact us at (908) 654-7200 to find out how we can help.
Comments Off

on Dental Implant Aftercare: Tips for Maintaining a Healthy Smile
No Comments
No comments yet.
RSS feed for comments on this post.
Sorry, the comment form is closed at this time.