May 20, 2014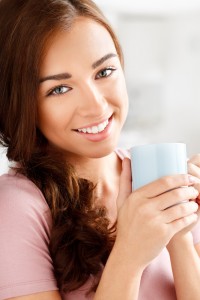 Dental implants have rapidly become the vastly preferred restorative dentistry solution to missing teeth, offering unparalleled structural stability and a naturally attractive appearance. At the Westfield, NJ dental practice of Dr. David M. Weinman, we believe that every one of our patients deserves to enjoy the full benefits of a beautiful, healthy smile; this is why we offer comprehensive implant dentistry services, as well as valuable post-op diet information to help ensure successful treatment and happier patients.
Vital Dietary Information for Dental Implant Patients
While we understand that food may be the furthest thing from your mind following any kind of oral surgery, it is important to understand the relationship between post-op diet and successful healing. Your body is only as strong as the nutrients you give it to thrive, and the period following dental implant surgery is a critical time of healing. It is, therefore, critical that you consume the right kinds of foods while your dental implant is fusing with your jawbone, all without disrupting the recovery process. Nutritional recommendations for dental implant patients include the following:
For the first week of your recovery process, a diet of mostly soft foods is advised. Any food that causes you discomfort should be avoided.
Your body needs protein to heal, but meats can be difficult to chew at first. Choose high-protein alternatives like eggs, beans, tofu, milk, yogurt, and soft seafood instead.
Hydration is key during the healing process, so increase your water intake to bolster your immune system and to facilitate a faster recovery. Avoid alcohol and caffeine, as these are the most common offenders when it comes to dehydration.
Find much-needed vitamins and minerals in fruits and vegetables of the softer variety, including bananas, peaches, tomatoes, melons, berries, and cooked vegetables like squash, broccoli, and carrots.
Just as is the case with any of our other cosmetic or restorative dentistry treatments, you will be provided with accurate, up-to-date, and personalized information regarding proper aftercare following your implant procedure. Dr. Weinman and his team are here to answer any questions you may have before, during, and after the process, as well as to allay any concerns that may arise. We are here to help you achieve the complete, radiant smile you've always wanted!
Schedule Your Consultation Today
Have missing teeth caused you to feel insecure about your smile in personal and professional endeavors? Do you find yourself wishing that you could eat, speak, and smile comfortably without the possibility of slipping dentures or other dental prosthetics? Dental implants may be the solution for you. We look forward to helping you rebuild your dentition and your smile in a way that fits your lifestyle.
Contact our office today to schedule your consultation with Dr. Weinman and our team to discover what a dramatic difference this state-of-the-art restorative procedure can make in your daily life. Our conveniently located dental practice in Westfield, NJ also happily serves patients from throughout nearby communities in Scotch Plains, Cranford, Fanwood, Mountainside, and beyond.  
Comments Off

on Dental Implant Post-Op Diet Tips from Dr. David M. Weinman
No Comments
No comments yet.
RSS feed for comments on this post.
Sorry, the comment form is closed at this time.