September 2, 2018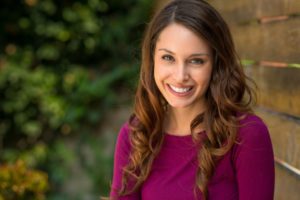 When it comes to natural teeth, dentists don't want to remove them or break them down if it's not necessary. Extractions are truly the last resort when trying to protect your oral health. Furthermore, keeping your natural teeth is better for your smile in the long-term, more cost-effective and allows you to eat all the foods you want without worry.
To learn why keeping natural teeth matters in more detail, keep reading this post from a dentist in Westfield.
Your Natural Smile is Better
No matter how realistic porcelain veneers or dental implants may look or feel, nothing really compares to your natural teeth and roots. When you begin the process of replacing or covering teeth, they start to become noticeably different from your natural teeth. While veneers and composite resin can be blended to look similar to your natural teeth, having the piece of mind that all of your teeth look uniform throughout can be a great relief.
By keeping the original structure and alignment of your teeth intact, you'll be able to ensure that shifting teeth won't cause more problems later. This is often the case for those who pursue orthodontic treatment but then fail to maintain their straight smile with a retainer.
Saving Natural Teeth is Cost-Effective
When you have a tooth that's damaged, either through long-term decay or short-term injuries, you typically have two options. The first option is to have a root canal performed, which typically involves more appointments and more expensive treatment in the short-term. The second option is to have the tooth extracted entirely, which is a simple procedure and can be performed in one visit. If you're thinking of choosing the second option, you may want to give it a second thought.
While root canal therapy is generally more expensive upfront, having to replace a tooth later on is typically far more expensive. Creating restorations like bridges or dental implants is going to be far more expensive than a simple root canal. Additionally, most teeth don't require full-blown extraction, especially if your dentist is suggesting a root canal.
Greater Freedom in Your Diet
Natural teeth are made from the strongest substance in the body: enamel. This substance is capable of withstanding a lifetime of use right out the gate when you practice proper oral care, visit the dentist regularly and eat a diet that promotes healthy teeth and gums. Choosing to make your teeth last for life will help you maintain your fullest biting strength without worry of needing replacement teeth later. Plus, artificial teeth tend to be more susceptible to damage from certain fruits, vegetables and proteins, especially if they are richly-pigmentated.
Keep your lifestyle natural and maintain habits that help you keep natural teeth. Schedule an appointment with a dentist in Westfield, NJ to learn more tips on long-term oral health!
About the Author
Dr. David M. Weinman earned his DMD degree from the University of Connecticut School of Dental Medicine. He works hard to help patients retain their natural smile and continues his education in a wide variety of topics every year. To learn more about his practice, you can contact him through his website.
Comments Off

on Dentist in Westfield Always Works to Protect Natural Teeth!
No Comments
No comments yet.
RSS feed for comments on this post.
Sorry, the comment form is closed at this time.