May 29, 2017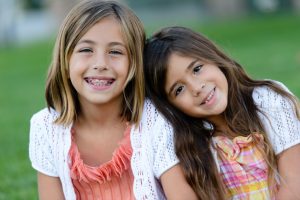 There are a number of things that can affect the way a child's tooth enamel develops. If your little one's smile is affected by enamel hypoplasia or hypomineralization, there are a few things you need to know to protect your favorite little teeth. Dr. David M. Weinman, your dentist in Westfield, is here to help! Keep reading to learn more about each condition, then schedule an appointment with your child's dentist today.
What Is Enamel Hypoplasia?
Enamel hypoplasia is a developmental defect of the primary (baby) and/or the permanent teeth. It most commonly affects the second set of primary molars, and may display itself as a missing tooth, or as teeth whose surfaces are visibly pitted and grooved. Enamel hypoplasia causes cosmetic issues and may increase the child's risk of tooth decay, as irregular surfaces trap acids, bacteria, and food particles that lead to cavities. Although the tooth enamel is usually strong and healthy in people dealing with enamel hypoplasia, there is just not enough of it to provide adequate protection for the tooth.
What Is Hypomineralization?
Hypomineralization of the tooth is when there are not enough minerals to keep the enamel strong. The tooth may look translucent or clear as a result of hypomineralization. Because it is easier for plaque, bacteria, and food particles to build up on irregular surfaces of soft enamel, hypomineralization increases the risk of tooth decay. Soft enamel is also more prone to breaking or wearing down, especially if the child grinds their teeth at night.
Hypomineralization is also what occurs when the teeth come into contact with too much fluoride during childhood, while enamel is still soft. The condition may appear as white spots on the surface of the teeth. Talk to your dentist about whether or not your child is at risk of getting too much fluoride exposure.
What Causes The Conditions?
The causes of enamel hypoplasia and hypomineralization are unclear, but occur during early childhood. An infection contracted in early childhood can result in issues with how the enamel forms. Injury can have the same effect. It has been suggested that antibiotic use in young children can cause issues with the development of the tooth enamel. Excessive fluoride exposure, usually through community tap water, causes hypomineralization and visible white, chalky spots on the surface of the front teeth.
How Are They Treated?
If your child has enamel hypoplasia or hypomineralization, your dentist can help shield their primary teeth from tooth decay and protect it from breaking by applying protective dental sealants onto the molars. These translucent coverings cover the chewing surface with thin plastic to keep acids and bacteria from digging in and causing cavities. Tooth bonding can reverse the cosmetic effects of over fluoridation.
Schedule an Appointment Today!
Do you worry about how your child's tooth enamel is developing? Enamel hypoplasia and hypomineralization are not uncommon in young patients, and both conditions are treated by your family dentist in Westfield. Contact us to schedule an appointment with Dr. Weinman and our team today!
Comments Off

on Dentist in Westfield On Effects of 2 Common Teeth Defects
No Comments
No comments yet.
RSS feed for comments on this post.
Sorry, the comment form is closed at this time.