November 23, 2015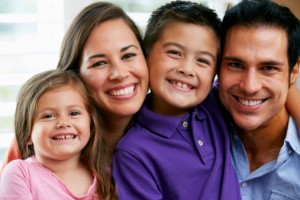 Well, it's that time of year again. Thanksgiving is upon us, Christmas is around the corner and the New Year follows closely behind. Speaking of the New Year… have you used all of your dental benefits for 2015? If not, now is the time to schedule the preventive and restorative dentistry procedures you and your family need to maintain their healthy and happy smiles.

If you are fortunate to have dental insurance, then understanding your coverage is important. To help, the dental practice of Dr. Weinman in Westfield, NJ, employs an insurance assistant. Whether you have an appointment coming up or not, feel free to call anytime with a question or concern.
Better than a phone call, however, we'd like to see you in the office. After all, dental insurance is specifically designed to encourage beneficiaries to schedule appointments for better dental health. Most dental insurance has a yearly maximum, which is the amount your insurance company will pay for dental treatment over the course of a calendar year. If you don't completely use your maximum benefit, then the remainder is lost. And the only way to use up your benefits is to see the dentist! So, don't leave money on the table; a new yearly maximum is initiated with the start of the New Year.
Proactive Dental Care
You can use your dental insurance benefits for a number of different treatments. First and foremost, most dental insurance covers two dental cleanings and exams each year, along with a set of x-rays and a fluoride treatment if necessary. By covering these procedures, your insurance company is helping to prevent more extensive and more expensive treatment. Unlike medicine that for the most part reacts to and treats an illness or injury after the fact, dentistry is meant to help patients avoid dental problems. At a regular checkup, we not only clean and polish your teeth, we also closely monitor your oral health. For example, at each checkup we examine your teeth and gums, looking for early signs of either tooth decay or gingival disease.
If we do find a problem, then you can be sure Dr. Weinman has the restorative treatment you need. A tooth-colored filling for a cavity, a crown for a damaged tooth or Westfield implant dentistry for a missing tooth are only some of the treatments we have to restore or rebuild your smile. And most restorative dentistry procedures are partially covered by insurance.
Call Our Office Today
If you have any remaining insurance benefits, then schedule an appointment today with Dr. Weinman. Our practice services patients from Scotch Plains, Fanwood, Cranford, Mountainside and surrounding areas.
Comments Off

on Use Your Insurance for Family Dentistry in Westfield
No Comments
No comments yet.
RSS feed for comments on this post.
Sorry, the comment form is closed at this time.