October 6, 2019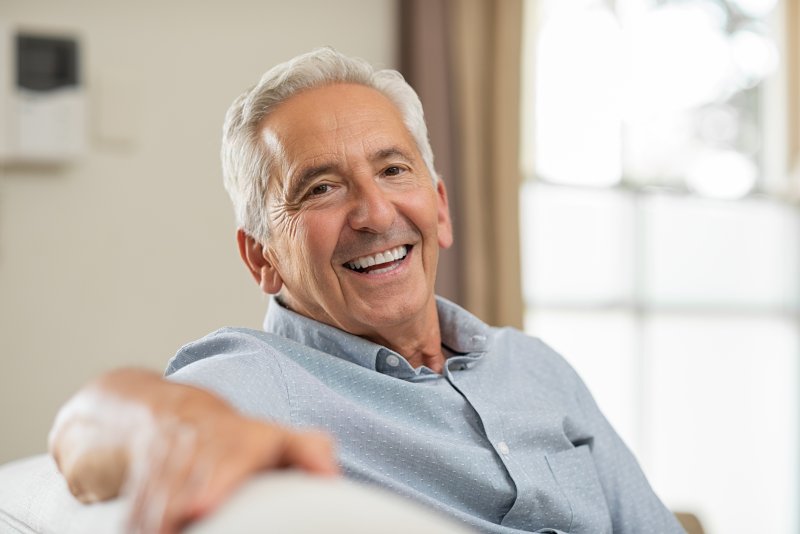 If you've discussed the idea of dental implants with your dentist in Westfield, NJ, you probably know about all the reasons you should opt for this method of tooth replacement over one of the many others (i.e. dentures, bridges). But do you know what to expect with regard to the process and recovery time with an implant procedure? If you feel a bit unsure as to how your new smile will actually be put into place, read on to learn more.
Dental Implants: Procedure and Recovery Process
When it comes to placing your dental implants, the actual procedure will be performed by an oral surgeon. You may be placed under local anesthesia while they surgically implant your restorations into your jawbone. Once properly positioned and the surgical sites closed, you will receive a temporary prosthesis to wear while your permanent one is being crafted by dental lab technicians.
You will receive pain medication from the dentist, should you need it, but you might be pleasantly surprised that there is minimal pain or discomfort after implant placement.
Dental Implant Recovery Guidelines
In order to ensure you have a successful recovery, there are a few guidelines you should follow, such as:
Don't blow your nose, and if you must, leave your mouth open to reduce the pressure placed on your sinus area
Don't smoke, as this can make it difficult for your implants to fuse to the bone and tissues, resulting in possible implant failure.
Don't pull your lips, as this can tear your gums or cause serious irritation.
Don't use a straw. This can create unnecessary pressure on the surgical area.
Avoid hard foods, and after the first two weeks, eat only foods you can easily cut with a fork.
Use a cold compress to reduce swelling and pressure.
Avoid hot foods.
Make your mouth comfortable by rinsing your mouth with a salt, baking soda, and water mixture.
Take prescribed antibiotics and pain medication as instructed.
Length of the Recovery Process
There is no set number for recover time because each patient is different. However, on average, it can take around one month to fully recover from your implant procedure. This can be determined by:
How many implants you had surgically placed in your jawbone
If you required a bone graft prior to placement or not
Whether you followed treatment and recovery instructions properly
Your overall health
Final Step of Dental Implant Recovery Process
Once you've healed and your dentist is pleased with the results, you will receive your custom-made restoration and begin to truly enjoy your brand-new, permanent smile. It's imperative that you maintain good oral hygiene if you want to keep your implants lasting as long as possible. You'll also need to see your dentist at least twice a year for regular checkups and cleanings.
Dental implants are, by far, one of the most superior methods of restorative treatment available, so it's important that you understand the entire process prior to making your decision. Should you have additional questions about your upcoming procedure, don't hesitate to contact your dentist.
About the Author
Dr. David M. Weinman graduated from the State University of New York at Buffalo before enrolling at the prestigious School of Dental Medicine at the University of Connecticut, earning his Doctor of Medical Dentistry degree. He also completed three years of advanced implant training at NYC and is a fellow in the International Congress of Implantology (ICOI). Committed to building rewarding and lasting relationships with his patients, he offers a wide array of dentistry services to help his clients achieve a beautiful smile. When patients seek his help to replace missing teeth, his expertise and knowledge in dental implants make him popular among those living in Westfield and the surrounding communities. To learn more about this unique restorative service, contact us at (908) 654-7200.
Comments Off

on Find Out What to Expect from the Dental Implant Procedure and Recovery Process
No Comments
No comments yet.
RSS feed for comments on this post.
Sorry, the comment form is closed at this time.