May 19, 2022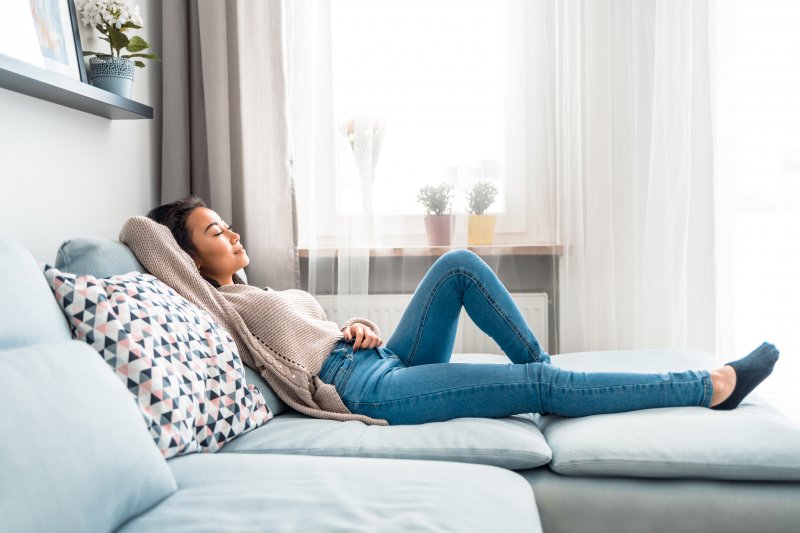 Once you've had a tooth removed, your mouth will need some time to heal. Naturally, you can expect some discomfort during this time (although fortunately there are plenty of steps you can take to manage the pain, which your dentist can walk you through). But if you haven't had a tooth extracted before, it can sometimes be hard to tell what kind of discomfort is normal and what kind is telling you that something has gone wrong. The following covers the basics of what you can expect during the healing of a tooth extraction – including which symptoms mean that everything is going according to plan and which symptoms mean that you need to call your dentist immediately.
The Steps of Proper Healing After a Tooth Extraction
You need to monitor the extraction area closely while your mouth is healing. The recovery process consists of several stages; as long as you can confirm that these stages are taking place, you'll know your mouth is healing correctly. Here are the steps that you need to keep an eye out for:
First 24 Hours: A blood clot will form over the extraction site to protect it. Some discomfort, minor bleeding, and swelling will occur.
1 Day After Your Procedure: Once the blood clot has formed, you need to take steps to protect it so that it doesn't become dislodged and cause a dry socket.
3 Days After Your Procedure: This is the point where the healing really starts. The gum should start to close around the removal site.
7 to 10 Days After Your Procedure: The extraction site should be almost closed by now, if not completely closed. Any swelling or tenderness should be gone by now.
Signs You Need to Call Your Dentist
The recovery process is usually complete in one to two weeks without issue. That said, there's no such thing as a risk-free dental procedure. There are several symptoms that can indicate something has gone wrong with the healing process including:
Fever
Intense pain in the jaw or gums
Numbness
Swelling or bleeding that doesn't subside over time
A persistent bad taste
Pus forming in the open socket
How Can You Make Sure the Healing Process Goes Smoothly?
To avoid problems while your gums are recovering following a tooth extraction, follow the aftercare instructions you receive from your dentist as closely as possible. Take any pain medications as directed, and apply a cold pack on your cheeks over the area of extraction for 15 minutes at a time. After the first 24 hours, you can start rinsing your mouth with salt water; this helps reduce swelling and lowers your risk of infection.
Healing from a tooth extraction in Westfield takes time, but as long as you listen to your dentist, are mindful of your mouth's healing progress, and are proactive about having problems treated, it won't be long until your mouth is back to normal and you can move on to the process of finding a tooth replacement.
About the Author
Dr. David M. Weinman is a caring, compassionate man who has always been interested in science and art; naturally, these interests eventually led him to dentistry. To this day, he continues to refine his skills and experiences to remain at the top of his field. When extracting teeth, he is always mindful of his patient's comfort, and he'll work with them to find the best way to fill the gaps in their smiles afterwards. To schedule an appointment, visit our website or call (908) 654-7200.
Comments Off

on How Will You Know That Your Tooth Extraction Area Healed Properly?
No Comments
No comments yet.
RSS feed for comments on this post.
Sorry, the comment form is closed at this time.