December 19, 2021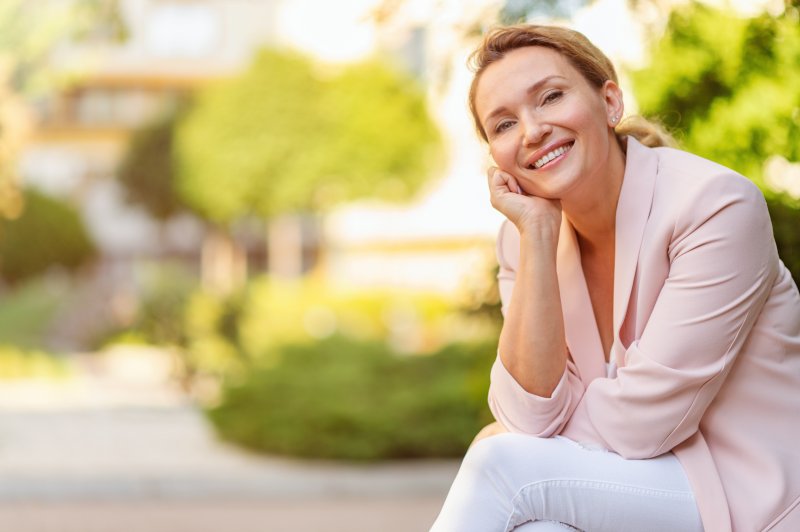 Your permanent teeth may seem sturdy and immovable, but in reality, there are several reasons why they might shift out of place over time. This is actually fairly normal, but that unfortunately does not mean it's healthy. Shifting teeth can change your bite, and that in turn can put your dental health at risk. Have you noticed that your teeth seem to be in a different position than they used to be? If so, a dentist can help you narrow down the cause and point you towards possible solutions. Below are some reasons for why teeth move as well as potential treatments.
Common Reasons for Shifting Teeth
Teeth shifting can sometimes be the result of an illness, but in other cases it's the consequence of a bad habit or is even linked to a hereditary problem. Below are some particularly common reasons why they might move:
Natural Aging: Like any other part of your body, the ligaments and tissues holding your teeth in place in your jaw can grow weak with age. This can cause the teeth to become loose and shift.
Jaw Movement: As you get older, your jawbone tends to shift forward. Consequently, the lower teeth may end up pushing the upper teeth out of place as a result.
Changes in the Bone: The jawbone may lose some of its bone density due to decreasing mineral content, weakening the attachments holding the teeth in place.
Tooth Grinding: Grinding and clenching your teeth can wear down the enamel, but the force involved can also cause the teeth to move a little at a time.
Tooth Loss: If a missing tooth is not replaced, then the teeth adjacent to the gap will start to shift towards the now open space.
Gum Disease: The bacteria involved in gum disease can weaken your gum tissue as well as your jawbone, and that can lead to shifting teeth.
What to Do About Shifting Teeth
The first step is to speak to your dentist to try and figure out what the issue is. If the shift was caused by gum disease or another oral health issue, steps will need to be taken to treat the underlying problem. As for correcting the shifted teeth, there are a few options to consider:
Veneers can be used to make misaligned teeth look straighter without needing to move them. This is a viable option if you're primarily concerned about your appearance.
Invisalign® can be used to correct a wide number of dental misalignment problems. They can be used as an orthodontic solution for mild to moderate cases of shifted teeth.
Other possible treatments depend on the situation. For example, you might get dental implants or another restoration to stop any movement related to a gap in your smile.
You don't want to ignore shifting teeth for too long, as they'll most likely only continue to move without intervention. Set up an appointment with your dentist as soon as possible so that you can stop further movement and re-straighten your smile.
About the Author
Dr. David M. Weinman is a caring, compassionate person who loves working with people, which is a major reason why he chose to become a dentist. He's completed hundreds of hours of continuing education training at prestigious institutions such as the Pankey Institute. He can offer veneers, Invisalign, and a number of other options for treating shifting teeth. To schedule an appointment at his Westfield practice, visit his website or call (908) 654-7200.
Comments Off

on Shifting Teeth: What Causes Them and How to Treat Them
No Comments
No comments yet.
RSS feed for comments on this post.
Sorry, the comment form is closed at this time.