April 7, 2021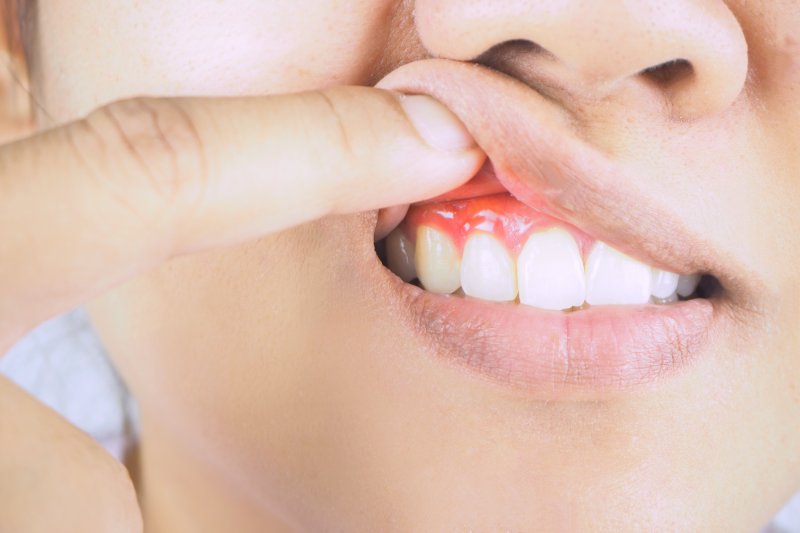 Taking care of your smile requires visiting the dentist every six months for a regular dental checkup and cleaning. While some people are diligent in maintaining these appointments, you might find excuses to cancel or continuously reschedule. As a result, your risk for tooth decay, gum disease, and oral cancer increases, all of which can wreak havoc on your mouth and body. If these common dental issues do not cause you much concern, a local dentist explains the dangers of these oral health problems and why regular visits can stop them before they ever start.
The Dangers of Tooth Decay, Gum Disease, and Oral Cancer
According to the Centers for Disease Control and Prevention (CDC), more than $124 billion is spent on dental care each year. With more than half the population having at least one cavity by the time they reach the age of 34, it's easy to see why so much money is spent on restorative and emergency dentistry.
What you may not realize is that the three most common oral health problems: tooth decay, gum disease, and oral cancer don't just affect your mouth. They also negatively impact your body, resulting in the development of chronic diseases. To help you better understand how each can take its toll on your overall health, your dentist in Westfield explains:
Cavities: When consuming foods and beverages high in sugar and starch, bacteria found in plaque can produce harmful acids and break down tooth enamel. Causing cavities to form, most are treated with dental fillings; however, if left untreated, the decay can spread to the inner layers of a tooth, causing abscesses to form under the gums. As a result, you can be faced with a life-threatening situation should the infection spread throughout your body.
Gum Disease: When an infection begins to attack the gum tissue, it can become inflamed and even bleed when flossing and brushing. In its early stages, the symptoms can be reversed; however, if left untreated, the inflammation and infection can break down the jawbone, causing teeth to become loose and fall out. Should it enter into the bloodstream, it can cause chronic conditions such as diabetes, cardiovascular disease, neurological diseases, and more.
Oral Cancer: With more than 45,000 cases in 2016 and more than 10,000 deaths, the mortality rate associated with oral cancer is staggering. Often preventable by forgoing high-risk behaviors, early detection is key to surviving. Without it, cancer can spread rapidly, causing efforts to treat and cure it to be extremely difficult, if not impossible.
Why Your Dentist is Your Ally in the Fight
The fact of the matter is that cavities, gum disease, and oral cancer do not have to cause lifelong oral and overall health problems. By visiting your dentist every six months, you can stop them in their tracks. With advancements in dentistry, technology, and equipment, cavities can be detected early on, gum disease can be reversed, and oral cancer can be treated successfully with the help of a trusted dental professional. It doesn't take long for these problems to worsen but by choosing to keep your regular appointments, you can avoid the pain and permanent damage they often cause.
Taking care of your teeth and gums by committing to see your dentist regularly does more than just ensure a longer-lasting smile. It also benefits your body and allows for improved overall health and wellbeing.
About the Author
Dr. David M. Weinman graduated from the State University of New York at Buffalo before enrolling at the prestigious School of Dental Medicine at the University of Connecticut, earning his Doctor of Medical Dentistry degree. As a staunch advocate for preventive care, he and his team work diligently to help patients avoid tooth decay, gum disease, and oral cancer by recommending twice-yearly checkups and cleanings. Because these visits allow for early detection of some of the most common oral health problems, Dr. Weinman can save smiles long before restorative care is necessary. If it's been a while since your last dental visit, contact us at (908) 654-7200 to find out how we can help.
Comments Off

on Stopping Problems Before They Start: The Importance of Regular Dental Visits
No Comments
No comments yet.
RSS feed for comments on this post.
Sorry, the comment form is closed at this time.