June 9, 2014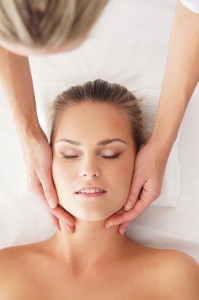 According to the National Institute of Dental and Craniofacial Research, approximately 5 to 12% of the American population suffers from a condition known as temporomandibular joint disorder, or TMJ. It is a painful dysfunction of the muscles and joints that comprise the jaw; failure to treat TMJ disorder can lead to chronic discomfort and lasting damage to the delicate cranial and oral structures it affects. Fortunately, Dr. David M. Weinman offers proven TMJ disorder treatment to patients in Westfield, NJ and the surrounding areas, providing lasting relief from jaw and facial pain in a way that suits your lifestyle.
The Importance of Treating TMJ Dysfunction
TMJ disorders are the second most prevalent musculoskeletal conditions in the United States, falling only slightly behind chronic lower back pain. They are the leading cause of facial pain in adults between the ages of 35 and 74. Women are at least twice as likely to develop TMJ problems as men, and women who are taking oral contraceptives and/or prescription estrogen supplements are substantially more likely to experience the painful consequences of the disorder.
Though the precise cause of TMJ disorder varies from case to case, the symptoms are generally fairly typical across the board. Jaw pain, for example, is the primary symptom exhibited by men and women whose temporomandibular joint has become inflamed or otherwise injured. Other symptoms of TMJ dysfunction include the following:
Unexplained earaches, sometimes accompanied by tinnitus (ringing in the ears)
Aching muscles in the face, jaw, neck, and shoulders
Limited jaw mobility, or pain when opening and closing the mouth
Difficulty chewing or speaking normally
A clicking or popping sound when opening the jaw wide or chewing
A feeling that the upper jaw (maxilla) and lower jaw (mandible) do not fit together properly
Treating TMJ disorders not only helps to alleviate the persistent pain a patient suffers on a daily basis, but actually aids in the prevention of further damage to the jaw and related muscles. In order to determine the best TMJ solution for your unique case, Dr. Weinman will perform a thorough assessment of your mouth and jaw, as well as your dental and medical history. An oral appliance (also called a mouthguard or oral splint) can be specifically designed for you and customized to fit your dentition. This is one of the most common and effective methods of treating TMJ disorders and bruxism, or nighttime teeth grinding (often associated with TMJ dysfunction).
Schedule Your Consultation Today
If you suspect that you or someone in your family may be suffering from TMJ disorder, contact our office today. We look forward to becoming your trusted partner in the pursuit of optimal oral health and overall wellness. From our conveniently located practice in Westfield, NJ, Dr. Weinman happily welcomes patients from throughout Cranford, Mountainside, Fanwood, Scotch Plains, and beyond.
Comments Off

on Understanding TMJ Disorder and How It Is Treated with Dr. David M. Weinman
No Comments
No comments yet.
RSS feed for comments on this post.
Sorry, the comment form is closed at this time.