July 5, 2022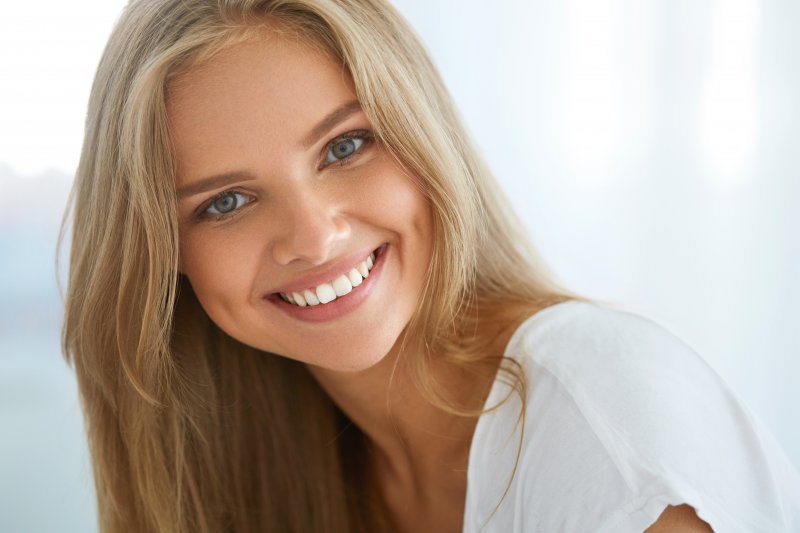 Don't like what you see when you smile in the mirror? You're not alone. Many people are unhappy with their teeth for several different reasons, including dental misalignment. If you want to straighten your teeth, you may be considering cosmetic dentistry. With options like Invisalign and veneers, it's easier than ever to get the stunning grin you've always wanted! Although they're both great choices, how do you know which one is best for you? Read on to learn about the differences between these two services to help you make the right decision.
What Is Invisalign?
Invisalign is a modern orthodontic treatment that uses clear aligners to gently move teeth into proper alignment. Each set of custom-made plastic trays applies pressure to your teeth, shifting them into a straighter position. For successful treatment, you must wear each set for at least 20-22 hours a day.
It's become one of the most popular orthodontic solutions available today, mainly because it offers incredible benefits, such as:
Nearly Invisible – The clear aligners are very discreet, allowing you to smile confidently without having to worry about drawing attention to your teeth.
Removable – Because Invisalign is removable, there are no dietary restrictions throughout your treatment. All you have to do is take out your clear aligners before eating or drinking anything that's not water.
Improved Comfort – Unlike traditional metal braces, Invisalign is made of a smooth plastic design that's far more comfortable to wear.
Versatility – Invisalign can address a wide range of orthodontic issues, including gaps, crowding, and bite problems.
What Are Veneers?
Veneers are ultra-thin sheaths of dental-grade porcelain that are permanently bonded to the front-facing surfaces of your teeth. They require the alteration of your natural enamel to ensure the restorations fit properly. Patients can enjoy a number of benefits with this option, including:
Versatility – Veneers can conceal multiple dental imperfections, including staining, discoloration, chips, cracks, gaps, and misalignment.
Protection – If your natural enamel has eroded, it's at risk of sensitivity or decay. Veneers can protect your pearly whites from harm.
Durability – With proper care and maintenance, your new smile can easily last over 15 years!
How to Choose the Best One for Your Smile
Since every smile is unique, the right option will truly vary from person to person. If you have minor alignment issues and want to address other dental imperfections, you may want to consider veneers. They can transform several different aspects of your smile at once! However, if you have more severe alignment problems and want to preserve your natural tooth structure, Invisalign may be your best bet.
Ultimately, the only way to know for sure which cosmetic service is right for you is by attending a consultation with your cosmetic dentist. They'll perform a thorough examination and determine which option will best help you achieve your desired results!
About the Author
Dr. David Weinman is passionate about helping patients achieve and maintain their very best smiles. Since earning his dental degree from the University of Connecticut School of Dental Medicine, he's completed countless hours of continuing education courses to grow and refine his skill set. If you'd like to learn more about the difference between Invisalign and veneers, Dr. Weinman is more than happy to discuss that with you. You can make an appointment via his website or call (908) 654-7200.
Comments Off

on Veneers vs. Invisalign: Which One's Right for You?
No Comments
No comments yet.
RSS feed for comments on this post.
Sorry, the comment form is closed at this time.