August 12, 2015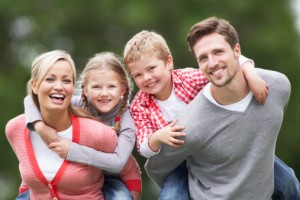 Think of all the medical doctors you may need to see in order to keep your family healthy. There's the pediatrician for your children, an OBGYN for mom, a specialist in sports medicine for the athlete in your family who worked out a little too hard last weekend, and the list can go on and on. Wouldn't it be convenient if you could find all of the dental care your family needs under one roof? Well, you can. Dr. David M. Weinman and his team of dental hygienists and dental assistants in Westfield, NJ, serve patients of all ages with comprehensive general dentistry services.

Your 07090 Family Dentist
Let's start with the kiddos. As a proud father of four children himself, Dr. Weinman knows personally what's required to keep your kids health in tip-top shape. And, well, he loves kids, too. When you bring your children to see Dr. Weinman, you can count on him to be patient and professional, with an added dose of good humor and fun. We want your children to have pleasant memories of seeing Dr. Weinman, not only so they won't give you any trouble about coming to see us (although we know that doesn't hurt!), but also so they'll establish good oral health care habits for the rest of their lives.
For you and your children, we recommend scheduling a dental cleaning and exam once every six months. Your Westfield general dentist wants to keep close tabs on the health or your teeth and gums, and with these periodically scheduled appointments we can do just that. These visits are not just for cleanings. Rather, they give us the opportunity to spot and treat problems before they get out of hand.
As a result of these checkups, we can recommend services to help you maintain your best oral health. For example, if we notice that some of your teeth are unusually worn—or if you tell us about a sore jaw or frequent headaches—then we might prescribe a nightguard to stop nighttime bruxism, or teeth grinding and clenching. A nightguard is a comfortable plastic oral appliance that is custom designed for your mouth and bite. Worn regularly, it can help alleviate the symptoms of bruxism and save your teeth from further wear and tear.
Other treatments we may recommend as a result of seeing you and your family at a dental checkup include:
Fluoride treatments
Dental sealants
Athletic mouthguards
Gum Disease Therapy
Call Our Office Today
If it's time to schedule a dental cleaning and exam for anyone in your family, then please contact the office of Dr. Weinman in Westfield, NJ.  Our Westfield, NJ, office welcomes patients from surrounding areas including Scotch Plains, Fanwood, Cranford, and Mountainside.
Comments Off

on Dr. David M. Weinman, the Westfield Family Dentist
No Comments
No comments yet.
RSS feed for comments on this post.
Sorry, the comment form is closed at this time.