August 11, 2021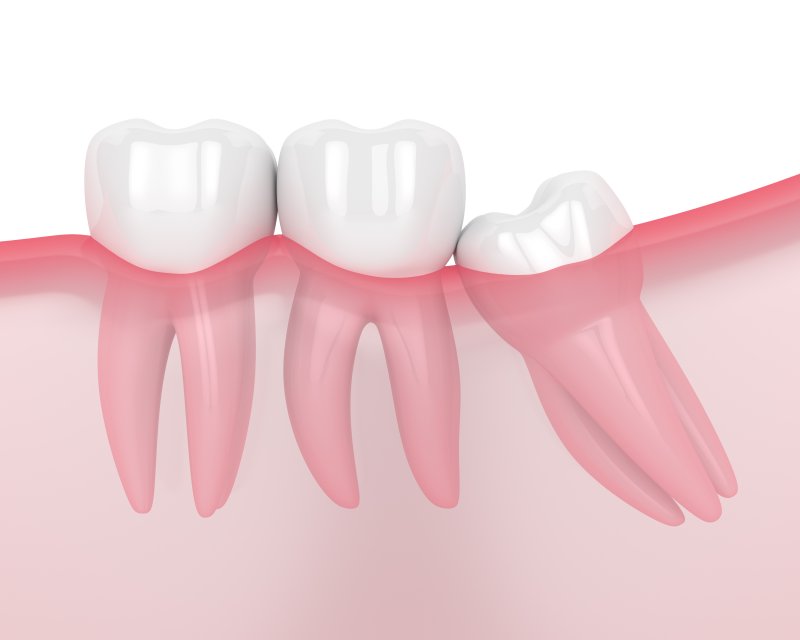 If you're an older teen or young adult who's concerned about oral health, one of the questions that's sure to be on your mind is, "When should I worry about wisdom teeth?" The last thing you want is to let your mouth suffer from extensive damage and pain because you waited too long. By being aware of why wisdom teeth have to be removed and the various signs that they need to come out in the near future, you can protect your smile and your overall quality of life.
Why Do Wisdom Teeth Need to Be Removed in the First Place?
The rest of the permanent teeth erupt at different times between the ages of 6 to 13, but the wisdom teeth usually don't emerge until between the ages of 17 and 21. As a result, there's a lot less room for them, meaning they're more likely to become impacted in the jawbone. Impacted wisdom teeth tend to cause chronic pain as well as swollen or bleeding gums. They may also damage your neighboring teeth, and they're prone to infection and decay since they're difficult to clean properly. The longer they stay in the mouth, the more damage they can do. Thus, problematic wisdom teeth need to be removed as soon as possible.
How Will You Know When It's Time to Have Wisdom Teeth Removed?
First of all, it's important to note that some people don't have to have wisdom teeth removed in the first place. Some mouths are bigger than others, and on occasion there's enough space for the wisdom tooth to erupt properly. However, on average it's more likely that an extraction will be required. The following symptoms are signs that wisdom teeth have to be removed in the near future:
You are suffering from a dull aching pain in your jaw that doesn't go away.
You experience pain whenever you try to chew your food.
Your gums are red, swollen, tender, or bleeding.
Your jaw has become swollen in various areas.
Your teeth have become sensitive to hot and/or cold foods.
Your other teeth are starting to crowd together.
The wisdom tooth has partially erupted, and you can tell it's at an angle.
Call your dentist immediately if you notice any of these symptoms. Also, don't forget to have a thorough dental checkup performed every six months; having your mouth examined on a regular basis makes it more likely that your problematic wisdom teeth will be identified before they start to cause problems.
If you haven't had wisdom teeth extractions in Westfield yet, you shouldn't worry too much about it. As long as you're proactive about visiting your dentist and having unexplained jaw pain examined, you can have the issue taken care of as quickly as possible.
About the Author
Dr. David M. Weinman has had extensive education in dentistry, and he continues to undergo training and take additional courses in order to stay at the top of his field. He is skilled in performing many different restorative procedures, which includes extracting wisdom teeth to stop dental pain. If you are around the age where wisdom teeth normally erupt and notice potential signs of an impacted tooth, you can set up a consultation with Dr. Weinman by visiting his website or calling (908) 654-7200.
Comments Off

on When's the Right Time to Start Worrying About Wisdom Teeth?
No Comments
No comments yet.
RSS feed for comments on this post.
Sorry, the comment form is closed at this time.