February 26, 2021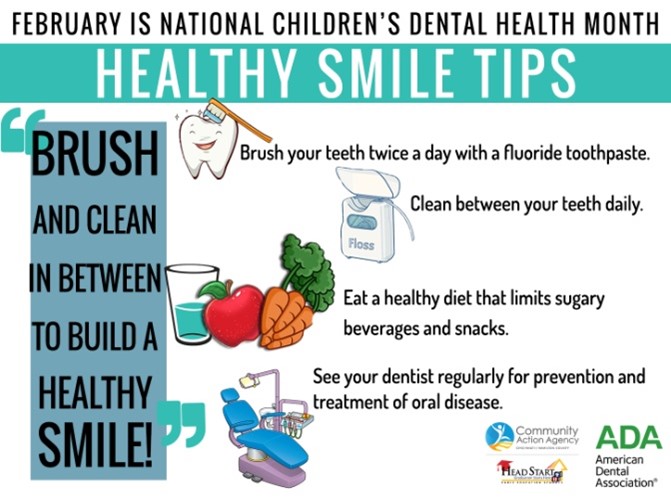 February is largely known for being the month of love, but did you know that it's also Children's Dental Awareness Month? That's right! Each year, the American Dental Association sponsors this event to raise awareness about the importance of good oral health. Why should you and your little one be celebrating this month?
Why You Should Be Celebrating Children's Dental Awareness Month
Cavities are more common than you might think. 90% of Americans have had at least one cavity by their 21st birthday. According to the Centers for Disease Control and Prevention, about 20% of children between the ages of 5 and 11 have at least one untreated, decayed tooth. Furthermore, 13% of adolescents between the ages of 12 and 19 are struggling with the same issue. Although numbers like these are surprising, it is important to remember that cavities are largely avoidable with proper prevention.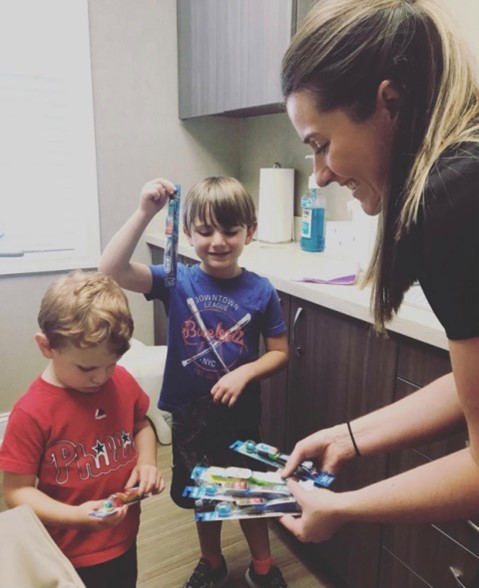 Kid-Friendly Dental Care Best Practices
Developing good dental habits at an early age can help children get a head start on a lifetime of healthy teeth and gums. With this in mind, it is important to incorporate the following practices into your child's oral care routine:
Encourage your child to brush their teeth for two minutes at least twice a day.
Floss daily, as soon as they have two teeth touching.
Visit the dentist every six months for a dental checkup and cleaning.
Limit sugary drinks and foods.
How Your Dental Team Can Help
When it comes to the condition of your child's teeth and gums, their dental team is their greatest ally. To start, their dentist will conduct a dental exam to catch decay in the early stages and ensure their oral health is in good shape. From there, the hygienist will perform a professional cleaning to remove plaque, clean the hard-to-reach areas of their mouth, and prevent surface stains from developing. Equally as important, their dentist will provide updated oral hygiene tips as their smile evolves to ensure it is in tip-top shape for years to come.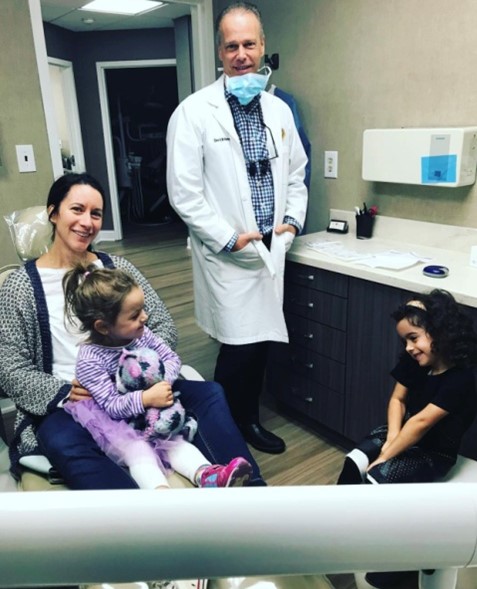 About the Author
Dr. David M. Weinman earned his Doctor of Medical Dentistry degree at the world-renowned University of Connecticut School of Dental Medicine, and he has been helping smiles of all ages ever since! He has continued to stay at the forefront of his field by attending advanced training at prestigious institutions, including the Pankey Institute. As a father himself, he knows the importance of proper oral care from an early age, which is why he goes the extra mile to help parents and children alike through preventive dentistry. To schedule your appointment or learn more about caring for your kid's smile at home, visit his website or give him a call at 908-654-7200.
Comments Off

on Why Celebrating Children's Dental Awareness Month Is Important
No Comments
No comments yet.
RSS feed for comments on this post.
Sorry, the comment form is closed at this time.