February 19, 2015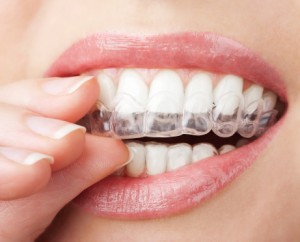 Healthy, properly aligned teeth serve as the foundation for a confident, attractive smile. If your teeth are crowded, crooked, or unevenly spaced, you may find that you feel self-conscious around others, particularly at work or in social situations. You may have thought about orthodontic treatment to straighten your teeth in the past, but the notion of wearing metal braces simply doesn't appeal to you. Fortunately, there is an alternative: Invisalign clear aligners from Dr. David M. Weinman in Westfield, NJ.
Why Choose Invisalign?
Unlike traditional metal braces, Invisalign aligners are made of a clear and durable acrylic material that is smooth and comfortable against your gums and lips. While metal brackets and wires may cause discomfort and irritation of the soft tissues in your mouth, Invisalign aligners are virtually unnoticeable and they can be removed for daily oral hygiene and eating.
Many Invisalign patients are adults who would like straighter teeth but also want to maintain a polished and professional appearance – something that is often difficult to achieve with conspicuous metal braces. Invisalign is also a great option for many teens; it is particularly helpful for adolescents who play sports or a musical instrument. Whereas regular braces can interfere with these activities, Invisalign can easily be worn comfortably and discreetly on the field, on the court, and in the band hall.
Dr. Weinman has actually used Invisalign himself, so he understands everything there is to experience when it comes to this innovative orthodontic treatment. He and his caring team are always here to answer any questions you may have about your treatment, offering their knowledge and guidance as you watch your new smile emerge.
Schedule Your Invisalign Consultation with Dr. Weinman
Dr. Weinman is your premier Westfield, NJ Invisalign provider, providing his expertise, training, and personal experience at every step of your treatment until your smile is flawless. If you'd like to find out if Invisalign is the right choice for you, give us a call today to schedule your consultation. We genuinely look forward to welcoming you to our practice and helping you achieve the healthier, more beautiful smile you've always wanted. Our team proudly serves families from throughout Westfield, Mountainside, Scotch Plains, Cranford, Fanwood, and beyond.
Comments Off

on A Straighter Smile without Braces: Invisalign Clear Aligners in Westfield, NJ
January 6, 2014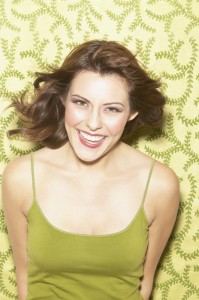 For many adults, it may seem like it's too late to pursue their dream of having a set of perfectly straight teeth. After all, you've worked hard to create a professional image that you can feel proud of – the last thing you need is a mouthful of metal that makes you feel like you're back in middle school. The truth is, traditional metal braces may work well for children, but many patients agree that they're just not worth it in the long run. Here in Westfield, NJ, the last thing Dr. David Weinman wants is for anyone to give up on improving their smile; that's why he's happy to offer treatment options that provide effective results with only minimal discomfort. Even the most self-conscious patients can achieve the look of their dreams with Invisalign, a seamless orthodontic option that lives up to its name!
The process is simple enough – you'll be provided with a series of clear, customized aligners that each represent a different stage of your smile as it moves into its ideal alignment. All you need to is wear each one for the appropriate amount of time before switching to the next in the set. We'll also need to see you every four to six weeks so that Dr. Weinman can ensure that everything is going smoothly.
Invisalign has countless benefits when compared with traditional braces, including:
Seamlessness – the aligners are virtually unnoticeable, meaning that your friends and coworkers probably won't ever notice they're there at all. They'll only be marveling at the beautiful results that follow!
Removability – unlike metal braces, which have to stay in place 24/7, Invisalign aligners can be removed in order to eat and/or practice oral hygiene, meaning that you won't have to make any frustrating changes to your life in order to accommodate them.
Comfort – there are no poking metal wires or uncomfortable tightening sessions to contend with; only clear, smooth plastic that's been custom-made to slide over your teeth.
Speed – Invisalign treatment usually only lasts around 12-18 months, which is a significant improvement when compared to the multiple years traditional braces can need to be fully effective.
Contact our Westfield, NJ office to schedule an appointment! Dr. Weinman and his team can't wait to give you something to smile about this holiday season. We also serve the areas of Scotch Plains, Fanwood, Cranford, Mountainside, and beyond.
Comments Off

on Invisalign Can Dramatically Straighten the Smiles of Patients from Westfield, NJ and Beyond
January 24, 2013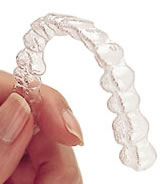 As an adult in the professional workplace, it can sometimes feel like it's too late for you to fix those crooked or misaligned teeth and finally have the perfectly straight smile you've always wanted. After all, traditional braces are uncomfortable and frustrating. You've worked hard to create and maintain a polished and successful image through your daily life. You definitely don't deserve to have all of that tainted by clunky metal braces that make you feel like you've been sent back to junior high. Luckily, Dr. Weinman and his team are committed to providing you with treatments that work quickly and produce lifelong results, all while keeping in mind your comfort. That's why we're happy to offer you Invisalign as a cosmetic option at our Westfield, NJ office. With the help of Invisalign, you'll finally have a seamless solution to your smile needs, leaving you with perfectly straight teeth you'll be proud to show off.
How does Invisalign work?
When undergoing Invisalign treatment, you'll use a series of clear aligners, custom-made to fit your unique mouth. Each aligner will move your teeth incrementally then be replaced by a new one every two weeks. Dr. Weinman will also ensure that your teeth are moving properly by examining them every six weeks. That's all there is to it!
There are several benefits to using Invisalign, the biggest one being that they are virtually undetectable to those around you. You'll be able to reap all the benefits of braces without ever having to spend one second worrying about embarrassment. In addition, Invisalign braces are comfortable and easily removed, meaning you won't have to make any changes to your diet or oral hygiene routine. Best of all, while treatment time varies, a majority of patients who undergo Invisalign are finished in less than one year – a much quicker alternate to traditional braces, which can take multiple years to straighten your teeth.
Do you think Invisalign might be the right choice for you? Dr. Weinman and his team can provide you with comfortable and personalized service that's sure to bring a smile to your face. Call our Westfield, NJ office to schedule a consultation with Dr. Weinman. We also gladly serve patients from Scotch Plains, Fanwood, Cranford, Mountainside, and beyond.
Comments Off

on Get Your Teeth in Tip-Top Shape with Invisalign in Westfield, NJ