October 9, 2015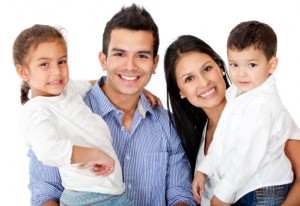 Your general health is always important, but it's especially crucial during pregnancy. Because pregnancy causes certain hormonal changes that can affect your oral health, it may be necessary for you to take a few things into consideration during your pregnancy — and number one is to visit your dentist for an oral checkup when you're pregnant. Keep reading for more tips on how to maintain your oral health during pregnancy — for the health of you and your baby — from Dr. David M. Weinman, your family dentist in Westfield, NJ.
(more…)
Comments Off

on Great Oral Hygiene During Pregnancy with Family Dentistry Westfield Loves
April 14, 2014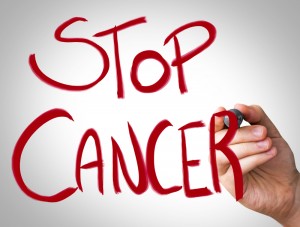 According to The Oral Cancer Foundation, approximately 43,250 Americans will be diagnosed with oral cancer this year. This common disease has been known to lead to an estimated 8,000 deaths annually, but that number is gradually – and thankfully – diminishing. This decrease in the number of casualties is due in large part to increased awareness and routine oral cancer screenings like those performed at the Westfield, NJ dental practice of Dr. David M. Weinman.
Oral Cancer Screening: How Important is It?
As with any other type of cancer or serious illness, oral cancer is most successfully treated when it is diagnosed in its earliest stages. Routine screenings at our office allow Dr. Weinman to detect the early signs of oral cancer before they become visible to the naked eye.
Though there is no substitute for oral cancer screenings performed by a trained and qualified dental professional, there are some signs and symptoms you can look for at home between visits to our office. Red or white patches, unexplained swelling, tenderness or numbness, and unusual hoarseness are all common symptoms often associated with oral cancer. However, because these problems can also be indicative of other issues, it's important to contact Dr. Weinman anytime you notice something out of the ordinary.
Schedule Your Appointment Today
If it has been more than six months since you last visited the dentist, it's time for your routine check-up! At David M. Weinman, DMD in Westfield, NJ, we always make sure that you feel welcome and comfortable, walking you through the steps of your treatment in a way that is always honest and easy to understand. Contact us at our family-friendly practice today to find out more about oral cancer screening and how our team can help protect you and your loved ones. We happily serve patients from throughout Scotch Plains, Cranford, Fanwood, Mountainside, and beyond. We can't wait to see your beautiful smile!
Comments Off

on Protect Your Family from the Threat of Oral Cancer with Preventive Dentistry in Westfield, NJ
April 23, 2013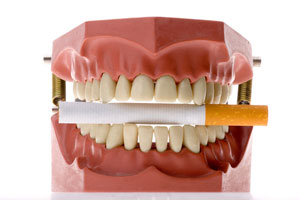 April is Oral Cancer Awareness Month, which allows us the perfect opportunity to share a little more information about this little-known but incredibly destructive oral health condition. This year, tens of thousands of Americans will be diagnosed with oral cancer; what's worse, only a little more than half of those people will survive more than five years. These are sobering numbers, but don't panic just yet – Dr. Weinman and his dedicated staff in Westfield, NJ are committed to keeping your mouth healthy and happy throughout the years, which includes keeping an eye out for any signs of oral cancer, as well as ensuring that patients are well-informed about the common symptoms of this deadly disease.  These include:
Excessive pain, tenderness, or numbness in the mouth or lips
Flat, painless, white or red spots or sores in the mouth
A sudden color change of the oral tissue
A sore that bleeds and doesn't heal
A small, eroded area or lump in the mouth
Of course, your dentist should be your first line of defense in the fight against oral cancer. Routine check-ups twice a year will allow our team to keep a close eye on your teeth and tissue and quickly treat any suspicious areas. In fact, when oral cancer is detected and dealt with early on, it dramatically decreases the chances of health problems later on!
While a majority of patients suffering from this condition are heavy users of tobacco and/or alcohol, it's important to remember that nearly a fourth of cases occur in people who don't participate in any known risk factors. That's why you need to seek out the dedicated help of Dr. Weinman and his staff! We'll be sure to treat your teeth well. Contact our Westfield, NJ office today to schedule an appointment. We're also happy to treat patients from Scotch Plains, Farmwood, Cranford, Mountainside, and beyond!
Comments Off

on Recognize Oral Cancer Awareness Month by Coming in to See Dr. Weinman for a Check-Up