December 22, 2014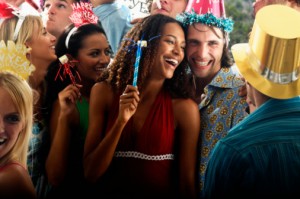 New Year's Eve is just around the corner; what will your resolutions help you achieve in 2015? Many people resolve to get into better shape, to save money, or to spend more quality time with family and friends. While these are certainly important and worthwhile resolutions, we have another idea we'd like to propose as well. At David M. Weinman, DMD in Westfield, NJ, we invite you to make a unique sort of New Year's resolution this January 1st: giving your smile the high-quality, personalized attention it deserves. With a comprehensive range of preventive, cosmetic, and restorative dentistry solutions available, Dr. Weinman and his team make it easy, convenient, and affordable to repair and rejuvenate your smile for 2015.
Making Your New Year's Resolution Count
From gaps between teeth and stained enamel to chips, cracks, and teeth that are overlapped or crooked, the majority of us have at least one thing we wish we could change about our smile. For many, the problem isn't so much cosmetic as it is a worry over decay or gum disease. Why not take the New Year as a fresh opportunity to treat yourself to a healthier, more beautiful smile? Dr. Weinman and his caring staff can help make your vision of a radiant smile a reality with cosmetic and restorative dentistry options, including:
We look forward to providing you with the exceptional oral health care you need and deserve, all within an environment designed with your comfort and satisfaction in mind. We aren't happy until you absolutely love your smile!
Say Hello to 2015 with a Smile
If you've spent 2014 hiding your smile due to common issues like discolored teeth, damaged enamel, or receding gums, there's never been a better time to take a step in right direction with restorative and cosmetic dentistry in Westfield, New Jersey. Dr. Weinman and his team genuinely can't wait to share with you the innumerable possibilities afforded by our state-of-the-art technology and extensive experience. Contact us today to begin your new year off on the right foot with a consultation at David M. Weinman, DMD. Our family-friendly, patient-centric dental practice warmly welcomes patients from throughout Westfield and the surrounding communities, including Scotch Plains, Cranford, Mountainside, Fanwood, and beyond. We look forward to making 2015 the year your smile truly shines.
Comments Off

on New Year, New Smile: Celebrate the Arrival of 2015 with David M. Weinman, DMD
June 10, 2013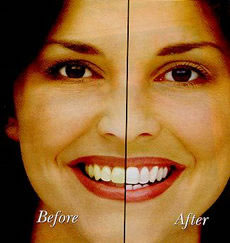 No matter how well they brush or floss every day, many patients still look in the mirror only to see a lackluster smile staring back. Dingy or discolored teeth can be a real confidence killer, especially for people who work hard to maintain a polished image in social and professional settings. Don't reach for that over-the-counter solution just yet, though – instead, why not experience teeth whitening care from a professional? Dr. Weinman and his team in Westfield, NJ are committed to providing patients from all walks of life with the stunning smile they've always dreamed of, and with multiple teeth whitening treatments available, they'll be sure to find the solution that best fits your unique needs!
Transform Your Look and Your Life
Do you have a big event coming up, such as a wedding or graduation ceremony? Are you looking for quick, dramatic results? Dr. Weinman offers Zoom! In-Office Whitening, which could be the perfect solution for your needs. With the help of its patented blue-light technology and specially formulated teeth whitening gel, we can whiten your smile 3-4 shades in a single, hour-long appointment!
Do you prefer to whiten more gradually? We also offer take-home teeth whitening trays so that you can work your way to a brighter smile in the comfort of your own home. We'll create custom whitening trays, as well as provide you with our professional-strength gel. Simply wear both together as prescribed for a couple of weeks and you'll see beautiful results!
Our dental team is committed to providing patients with comprehensive, compassionate care that's sure to leave them with something to smile about. Contact our Westfield, NJ office if you have any questions about our teeth whitening treatments, or if you're ready to schedule an appointment. We also serve the areas of Scotch Plains, Fanwood, Cranford, Mountainside, and surrounding areas.
Comments Off

on Teeth Whitening Treatments from Dr. Weinman Can Help Your Smile Truly Sparkle